New scam warning issued: beware!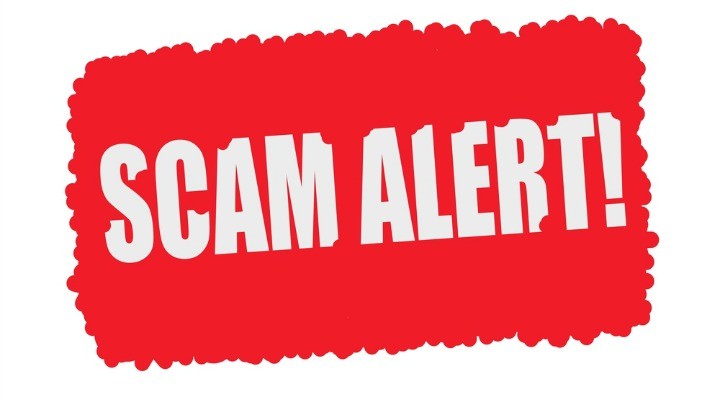 A fresh warning has been issued today about a scam that threatens everyday Australians, causes a lot of grief and could cost you a lot of money.
Via Facebook, the Australian Taxation Office has reached out to Australians with this message:
SCAM ALERT: if fraudsters pretending to be from the ATO call and threaten to audit you, hang up. These calls are not from the ATO.
They may say 'the ATO will come to your home address to do an audit between 10am and midday the following day, unless tax payments are made immediately'. Do not make payment.
Share with family and friends to keep them safe. Find information about how to verify or report a scam at https://www.ato.gov.au/…/On…/How-to-verify-or-report-a-scam/
Ad. Article continues below.
Facebook users commenting on the post have shed some light on just how the scam operates, providing us with valuable information to protect ourselves.
A man called Matt writes, "Hi I have had 2 phone calls from what is believed to be the ATO over the last 2 days from 2 different numbers saying that I am being sued by the ATO and that I am being taken to court!!! Should I be concerned or is it a hoax?"
Sammi tell him, "It's the same scam as above."
Matt replies, "God I hope so as all it is is a pre-recorded message if you answer."
Linda confirms: "It's a hoax. I have received the same call. The number is from another country, it's not an Australian number that comes up."
Ad. Article continues below.
Rachel tell him: "The ATO phone numbers are private."
Other people commenting on the post showed that this scam is all too real:
Ad. Article continues below.
Georgia wrote: "I had several messages left saying I was being sued and the police were coming to arrest me and when I actually spoke to the person told him it was a scam and I was reporting him – no more calls."
Helen says, "Had one of these. Tell you there is an arrest warrant out in you name. They hang up when you say you will arrange a meeting with the auditor at your accountant's office. They sound very real at the beginning though and throw you off guard!"
The ATO has very detailed information on its website about scams. They say, "From time to time we may contact you by phone, but you should be wary of unsolicited phone calls claiming to be from the ATO and offering you a tax refund. Increasingly, we are seeing these scams using names and addresses that have some correlation to actual ATO officers and buildings. We advise taxpayers to be vigilant when receiving phone calls of this nature."
The office is wise to this scam, describing it below:
"You are called on either your private home or mobile number by a person claiming to be from the ATO. You are told that due to 'errors' on your tax return, a warrant has been issued for your arrest and the police will be called unless you attend the local post office and make an immediate payment. A variation of this scam asks you to purchase a 'Load and Go' card.
Ad. Article continues below.
Key indicators of this scam:
Cold calling (unsolicited call)
You are advised that there is a warrant for your arrest
The callers use an aggressive tone
You are asked to make a payment without having received any prior advice or correspondence from the ATO
You are asked to make a payment without being provided with a personal payment slip.
If in doubt call the ATO on 13 28 61.
Have you been the victim of a scam or have you had a near miss? Share your experiences so others can be aware.