New questions peel hidden layers in Aussie mother's Bali murder case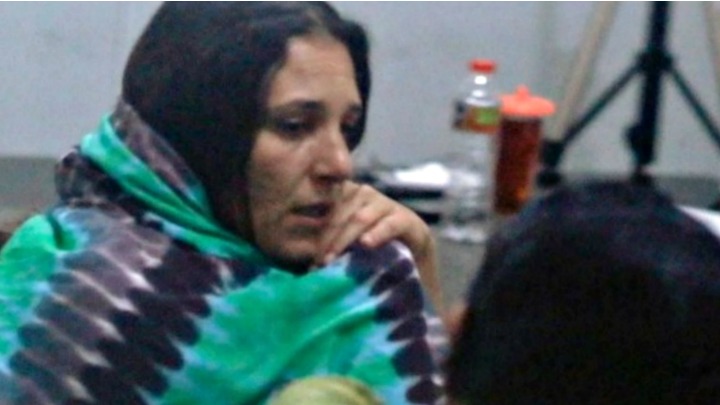 Ever since the body of officer Wayan Sudarsa was found dead with 42 wounds, including to his head and neck, life has been a rollercoaster for Australian mother-of-two, Sara Connor.
First, 45-year-old Sara Connor from Byron Bay and David Taylor, 34, were named suspects under charges including murder and assault causing death. Then, Ms Connor was spotted with what appeared to be a bite mark to her thigh sparking questions from the public if a sexual assault was involved.
Mr Taylor then told police that murdered cop Mr Sudarsa had held Ms Connor down in the sand causing Ms Connor to scream.
That was followed by Ms Connor's claims that she did not murder Mr Sudarsa but instead was the one who tried to protect him.
The plot then thickened as six new witnesses came forward revealing that they were at the site where Ms Connor and Mr Taylor allegedly burned the clothes they had been wearing.
Ad. Article continues below.
Since the arrest, the couple has been kept apart as police build the murder case against them, which means they have not had a way to discuss what they tell the police.
Ms Connor then underwent a psychological examination and three days after that, her co-accused, Mr Taylor was also assessed.
Now, additional questioning as revealed more about the murder case as Mr Taylor has added additional information to his original testimony.
"In the additional investigation report the thing that was explained by David and asked by police was about matching the information from Sara," his lawyer Erick Sihombing told reporters at Denpasar police station late last night.
"It is like the clothes that they were burning together, where they put the clothes that they wore at the time of the incident and like the cell phone that David took from the victims pocket and where they threw it, so it is just like that.
Ad. Article continues below.
"David has not changed the whole story it is just additional explanation."
Another lawyer for the British man, Haposan Sihoming, said his client also told police that he had disposed of binoculars allegedly used to hit the victim on the pavement and also disposed of the man's hat.
"He was also asked about the (victim's) shoes, he took the victims shoes off but he forgot why he did that," he said.
"He was also asked about Sara, after they went back to Kudu Kath Inn, they cleaned their clothes and he knew there was a little bit of blood on Sara's clothes."
"Usually in my experience when the investigators confront the parties involved that mean there are some contradicting statements between the suspect," he said as quoted by ABC.
The only thing that has helped calm Ms Connor down is the fact that her ex-husband has now showed up in Bali to show his support. Ms Connor's concern for her two children have grown and the former husband and wife will determine what happens to their kids.
How do you think this will pan out?