New push for Australia to be pokies free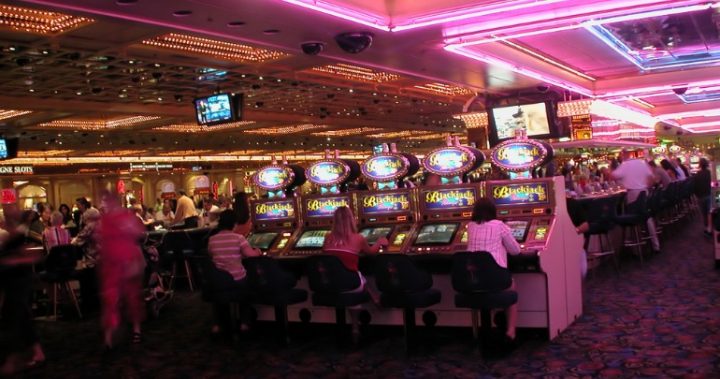 A new campaign calling for Australia to be pokies free is causing waves and dividing many along the way.
Australia has a whopping 20 per cent of the world's poker machines with pubs, bars and casinos around the country offering them up for customers looking to have a crack and see how far their luck can take them.
Now though, siblings Anna and Tom Lawrence have set up Proudly Pokies Free and are working to "make it cool" for venues to function without pokies machines.
Gambling is a huge part of Australian culture, with 70 per cent of the nation participating in some form of gambling throughout the year – whether it's consistent everyday bets, or the occasional punt.
Statistics have shown that gambling can quickly turn to a problem though, with around 500,000 Australians addicted to gambling. This makes us the world's biggest gamblers with the majority of addictions stemming from the pokies.
Ad. Article continues below.
Anna and Tom say they want to change this.
"Nobody else is doing what Australia is doing. When you look at the harm pokies cause, not just people addicted to them but the culture they create, it'd be insane not to question it," Tom told the Huffington Post.
"We've seen live music decimated in Sydney, increases in alcohol and substance abuse and domestic violence where poker machines are concentrated heavily. There are hundreds of suicides a year related to gambling, and so many gambling addicts have a problem with pokies."
But what about people who enjoy playing the playing the pokies, but aren't addicted?
While many are throwing support behind the campaign, others are saying this is similar to the lockout laws in Sydney, where they claim the majority are being punished for the actions of a few.
What are your thoughts? Should Australia get rid of all our pokies machines? Or do we just need to manage them better?
If you want to seek help or talk to someone about gambling, you can call 1800 858 858 or visit Gamblinghelponline.org