New premier faces questions about her personal life on her first day in the job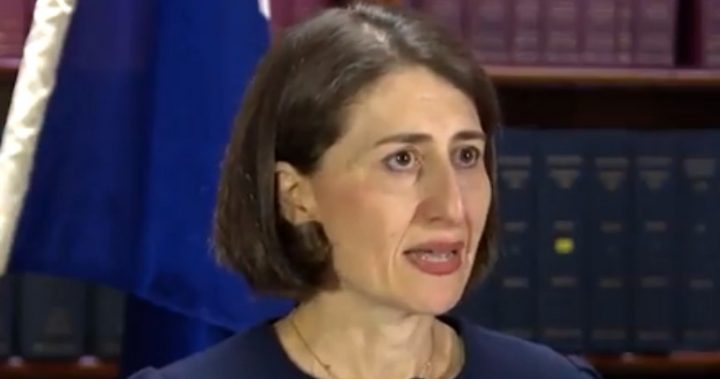 As you've no doubt heard today, Gladys Berejiklian has been sworn in as the new premier of New South Wales.
But in her first press conference, after talking policy and the issue facing NSW residents, she was asked about her personal life.
Just like former Prime Minister Julia Gillard, Berejiklian is unmarried and has no children – and that's not exactly an uncommon thing these days.
Unfortunately it seems there is still a lot of stigma around that, and she's faced questions about it from the media.
One reporter asked her if she was prepared to face questions about her marital and childless status.
Ad. Article continues below.
Another male reporter asked if she thought being childless and unmarried was a "disadvantage politically".
So, how did she respond?
While many of us would probably have responded angrily, but Berejiklian handled it well.
"I say take me as you see me," she said.
"I'm someone whose always been myself. Not all of us can plan how our life turns out. I'm a very happy person. If you'd asked me 20 years ago would my life look like this, it probably would not be how it looks like but I'm grateful for the opportunities I've had. I have never let an opportunity go by and I also want to say again – not because I have to but because I want to – the closest people in my life are my family and I'm not going to judge anybody on their person circumstances. I'm here to govern for everybody and I hope people judge me on my merits and what I can do."
So, why is there still so much stigma for women who aren't married or don't have children? Do you think it really matters?