New memoir reveals secrets about Elizabeth Taylor and Richard Burton's marriage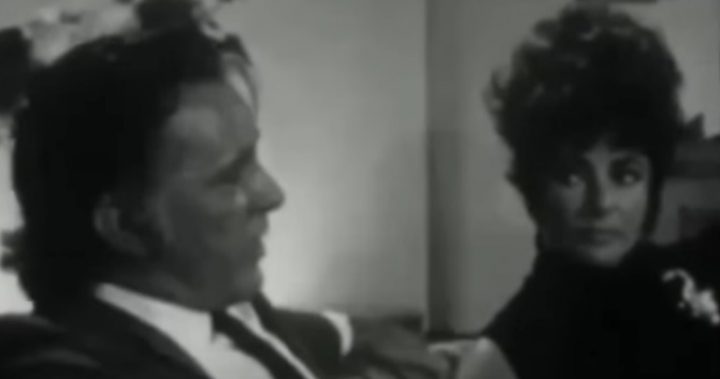 You would remember Elizabeth Taylor and Richard Burton as one of the iconic superstar couples of your era.
But behinds the scenes it appears there was a lot more going than met the eye.
Of course, you'd remember that Taylor and Burton met on the set of Cleopatra, married, divorced, got back together and then split again – and sent the rumour mills and paparazzi into a frenzy.
But a new memoir, penned by Italian photographer Gianni Bozzacchi, reveals more about their marriage.
He claims that Taylor had fears that Burton was having an affair with his The Voyage co-star Sophia Loren.
Ad. Article continues below.
Bozzacchi writes Loren was an "enemy" of Taylor's.
"It was a time when the two women reigned supreme, a league apart from every other actress," he writes. 
"The superstars of the past had waned or gone, while those of the new generation were still on their way up.
"Elizabeth was a beautiful woman, but she actually cared little about what she wore or how she looked, especially when she was with Richard, the love of her life. Sophia, on the other hand, cared intensely. She was deeply Italian, born in the land of the world's top designers, particularly Valentino, who made it his business to ensure that Sophia always dressed with full elegance."
While he never found out if the affair actually happened, Bozzacchi claims he heard a lot of rumours and was determined "to find some way to get Richard away from Sophia".
Ad. Article continues below.
"You hear a lot of rumours of affairs in the cinema world, and you never quite know who to believe," he writes.
"I don't claim to know the truth. But everyone was convinced that Richard and Sophia were having an affair—everyone involved in the movie, the press, and above all Elizabeth."
And when their infamous marriage finally broke down, it was Bozzacchi who tried to rekindle their marriage.
He even organised a dinner to get them back together.
"It was a magnificent evening," he writes.
Ad. Article continues below.
"The dinner itself was nothing  special, just good food. But I did everything I could to make the atmosphere enjoyable. … Elizabeth and Richard were very sweet to each other. After dinner, in order not to bother the baby, Richard went for a smoke on the terrace  and spotted our ping-pong table. First he played with Elizabeth. Then, under a sudden downpour, he and Franco had a match in the driving rain. It was a wonderfully absurd scene.
"I could see that they still loved each other, but nevertheless they each went their own way."
They truly were part of a Hollywood era that's long gone, and sadly missed by many.
Were you a fan of Elizabeth Taylor and Richard Burton? Do you remember their turbulent marriage?