New findings in Bali murder throw Australian mother in startling twist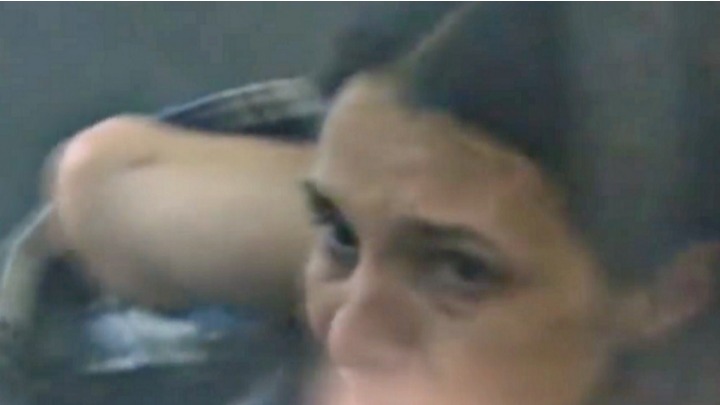 Last week, Australian mother-of-two Sarah Connor, and Briton David Taylor were taken into custody after Balinese policeman, Wayan Sudarsa, was found dead on Kuta Beach with more than 40 wounds.
Ms Connor was spotted with what appeared to be a bite mark to her thigh sparking questions from the public if a sexual assault was involved.
Then, Mr Taylor has told police that murdered cop Mr Sudarsa had held Ms Connor down in the sand and that she had screamed, attracting passersby who came to her aid.
Now, Ms Connor claims that she was the one who tried to protect Mr Sudarsa.
"She said to me after she make a little bit of a reconstruction there, only between us, "I want to protect the victim"," Ms Connor's lawyer Erwin Siregar said.
"I want to separate between David Taylor and the victim and in this case I just want to protect the victim and so I am not guilty".'
Ad. Article continues below.
Denpasar District Police Chief Hadi Purnomo said on Wednesday that police went to Jimbaran, near Kuta, overnight and found the belongings of Wayan Sudarsa.
Bali officials also claimed to have found the bloodied clothes worn by the accused killers, which were allegedly stashed in a bush and then burnt inside a housing complex in nearby Jimbaran.
Police then found Mr Sudarsa's ID cards cut up and dumped on the side of the road. They claim it was Ms Connor's idea to destroy any evidence linking her and her boyfriend to the alleged crime, reports ABC News.
Mr Purnomo said police had asked Ms Connors's boyfriend, British man David Taylor to tell them where he and Ms Connor had dumped the cop's possessions.
"We took David there, but he couldn't tell us clearly where the place was," Mr Purnomo told reporters.
"So we went again during the night and we found the wallet, ID card, police card, motorbike registration letter, phone (sim) card, hand phone case."
"It was put into a plastic bag and thrown away in Suluban Beach area in Uluwatu, South Kuta."
He alleged that many of the cards had been cut up by Ms Connor and that it was her 'idea' to try to 'lose the evidence".
Police, he said, have also uncovered the remnants of burnt clothing the pair wore on the night Mr Sudarsa died and which they allegedly set alight in the hours before they were arrested on Friday.
Burnt fabric and a button was found in the bushes of Puri Gading Estate, Jimbaran, Mr Purnomo said.
"Cutting (those cards) was Sara's idea. Burning (the clothes) idea may have come from both of them," he added.
What do you think will happen to Sara?