New Fifty Shades Darker trailer causes outrage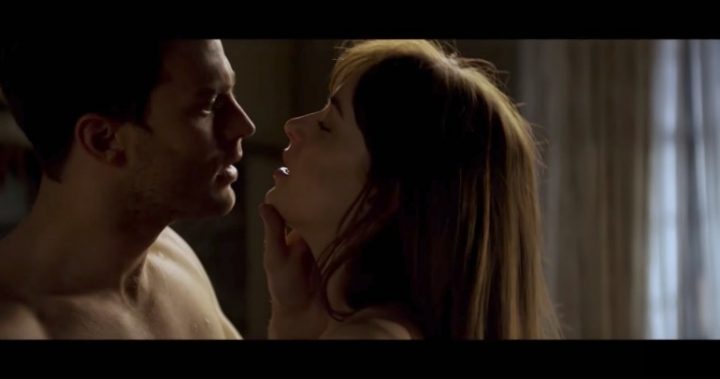 Fans of the Fifty Shades series are celebrating this today after a new trailer for the second instalment dropped, but while they're planning their viewing parties a lot of people have been left fuming.
The series has divided people since the books were first released and women across the world went mad for the story of Anastasia Steele and sex maniac Christian Grey.
Basically, the series revolves around Christian trying to control Anastasia's every move and convince her to partake in kinky sex games.
While some women love it, others hate it. Many say the books and subsequent movies encourage male dominance and paint women as poor little idiots who are a incapable of thinking for themselves and unable to resist a man's charm.
Today show host Lisa Wilkinson won a whole heap of support when she blasted the movie earlier this year, calling it "disgusting" and "pathetic".
Ad. Article continues below.
"It's domestic violence dressed up as erotica and if there's one thing this movie is not, it's erotic," she raged.
Read more: Lisa Wilkinson blasts new major movie and its stars
Online critics made their feelings clear too with one saying they should change to title to "Fifty Shades Shitter".
"What an abomination of a movie," wrote another.
However, the movies and books have plenty of fans with people saying it's all just a bit of fun and that the haters need to lighten up.
Ad. Article continues below.
"This looks so good! Even better than the first" said one fan.
"I wish I had a boyfriend that good looking," said another.
With one of the biggest and most confronting scenes in the first movie showing Christian's character stripping Anastasia naked and whipping her across the back as punishment though, many of the 'haters' are refusing to back down.
Punters are already predicting the new movie, which comes out next year, will be a smash hit and take in millions of dollars despite calls for people to boycott it.
What do you think about these books and movies?
Have you read the books and seen the movies? Do you think they send the wrong message, or are they just a bit of fun?