New e-health record better for older Australians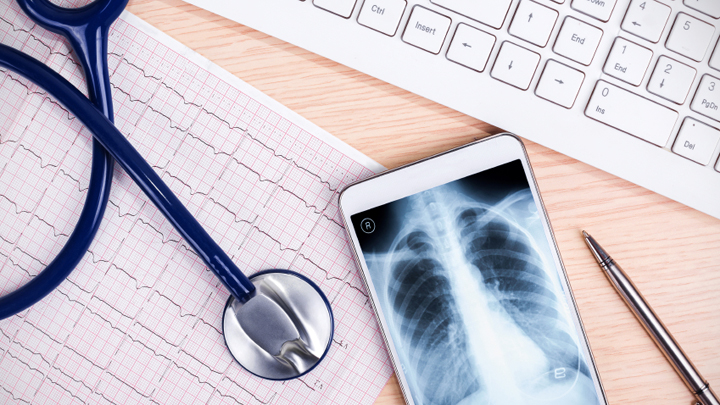 Doctors say older Australians have nothing to fear and they should benefit from a revised electronic medical records system to be formally announced in the Federal Budget.
All Australians will have an electronic health record and will have to 'opt out' if they don't want one.
The Government is spending $485 million to change the myHealth Record system introduced by the former Labor Government after a review found less than one in 10 patients 'opted in' to the original scheme.
Minister for Health Susan Ley said a functioning national electronic medical records system would ensure medical practitioners across the country had instant access to information needed to treat patients safely and efficiently without having to "gamble on unknowns" in their medical history.
"I recognise the benefits of having your family's personal health information safely stored and accessible to healthcare providers. In the case of allergic reactions or medicine emergencies, having fast access to critical health data could be a matter of life or death," the Minister said.
Ad. Article continues below.
And the Australian Medical Association agrees.
Starts at Sixty spoke with Dr Brian Morton, a GP with 30 years experience who is the Chair of General Practice for the AMA.
Dr Morton told us the 'opt out' e-health record will be much better for transferring patient information between health centres like hospital to hospital and it will prevent unnecessary duplicate testing for patients particularly for pathology and radiology.
"With simple things like blood tests, if you've had the test done in hospital your GP doesn't have to repeat it and vice versa," Dr Morton said.
And the AMA believes there could be better medical outcomes for patients.
Ad. Article continues below.
"It can readily improve your care – if an abnormal result is found in a previous test, the doctor at a hospital would know where to look which is the next step in the process of getting an accurate diagnosis," according to Dr Morton.
Doctors concede the e-health records will only be as good as the information uploaded to a patient's file and that will take time.
And what about the question of privacy? The AMA is confident there'll be a high level of security and encryption for e-health records. Of greater concern, is the risk of a patient 'opting out' by concealing important medical information which could be vital in an emergency situation.
Tell us what you think. If e-health records are good enough for the highly respected Australian Medical Association, are they good enough for you? Are you happy for your medical file to be shared if it could save your life?