New development in Bali murder case could help Aussie mum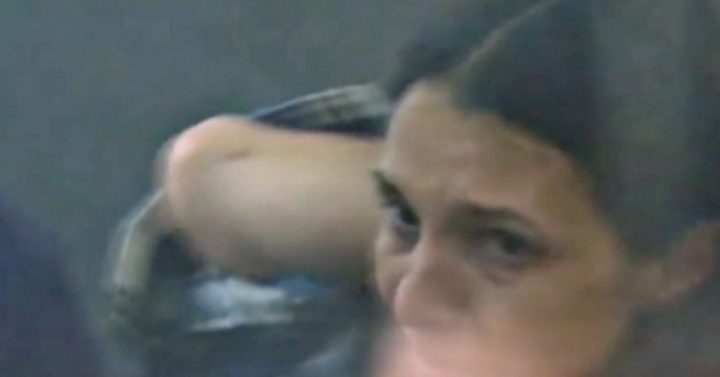 Australian mother-of-two, Sara Connor, who has been in police custody since Bali police officer Wayan Sudarsa, has insisted she is not guilty of murder and that she had tried to protect the victim from her boyfriend. Now, according to a report in news.com.au, two Australian women might be potential witnesses who can corroborate her story.
The two sisters from Sydney who were in a Bali hotel across the road from the beach where a police officer was murdered have revealed how they were woken by a fight and loud screams of desperation on the night.
Coleen Bowen and Kim Watson now believe that what they heard was the fight leading up to the death of police officer Wayan Sudarsa.
The pair was horrified to wake up and find the beach in front of their hotel roped off with police tape. They subsequently learned that Australian woman Sara Connor and her British boyfriend had been detained as suspects in the murder.
The sisters arrived in Bali on August 16 and after dinner had gone to bed in separate beachfront rooms of the Pullman Hotel.
Ad. Article continues below.
About 1-1.30am both woke with a start, hearing screams.
"I heard this screaming that woke me up. It made me jump to my feet. I opened my curtain, I was scared, I didn't want anyone to see me. I sat on the edge of my bed for a little while. I was shaking," Ms Bowen recalls.
She said the voices sounded Australian.
"It sounded like they were screaming for their life."
Ms Bowen says she heard a female voice screaming: "No, no, let him go" or something similar and "no, no, no".
Ad. Article continues below.
And she heard a male voice yelling: "No, don't do that you f … ing c…"
"They both did sound like they were being attacked. We heard the desperation in their voices, like they were being attacked."
Ms Watson, who was in a different room, heard similar screams, which also woke her from sleep. Her partner, who was in the room with her, did not wake up.
She said a female voice had screamed words similar to: "No, let him go", "leave him alone" and "leave me alone, get off, get away".
And she heard a male voice saying: "No leave her alone you f … ing c …" and "No, leave her alone" and "Get off her you f … ing c…".
Ad. Article continues below.
"It was really horrific screaming and fighting. When I first woke up I lay in bed for a few minutes, I jumped up and I was going to go onto the veranda. Then I just stood there with my ear to the window and just listened," Ms Watson recalls.
"The next day I woke and looked out the blinds and thought 'oh my God, I feel sick'," she says of seeing the police tape and presence.
"I didn't hear any Indonesian voices. I heard the girl definitely screaming and I heard the guy swearing."
Peter Strain, the Australian lawyer for Ms Connor, said the evidence provided by the women was consistent with what Ms Connor has said to police in Bali during repeated police interrogations.
Fearing involvement and scared, the sisters waited until they returned home to contact Australian Federal Police here.
Ad. Article continues below.
Now, police in Bali say they will coordinate with the AFP about the statements of the two women.
The Denpasar police general Crime Unit chief, Reinhard Habonaran Nainggolan, told News Corporation he was unaware of the women's potential evidence but would now co-ordinate with his Australian colleagues about their statements.
Mr Nainggolan said in his opinion statements from the two women could be needed for what is known as the dossier, or the police brief of evidence.
He said that Ms Bowen and Ms Watson would need to give formal statements for them to be admissible in the Bali court which may be called upon to eventually try the two suspects.
Asked if statements from the Australian women were necessary for the case, Mr Nainggolan said: "In my opinion, could be … we will co-ordinate about this with the Australian Federal Police."
Ad. Article continues below.
Mr Nainggolan questioned why the two women had not gone to police in Bali at the time.
"If they were witnesses why didn't they report it to Indonesian police," he said.
What do you think of his latest development? Do you think it might help the Aussie mum?