New coins show the best of Australia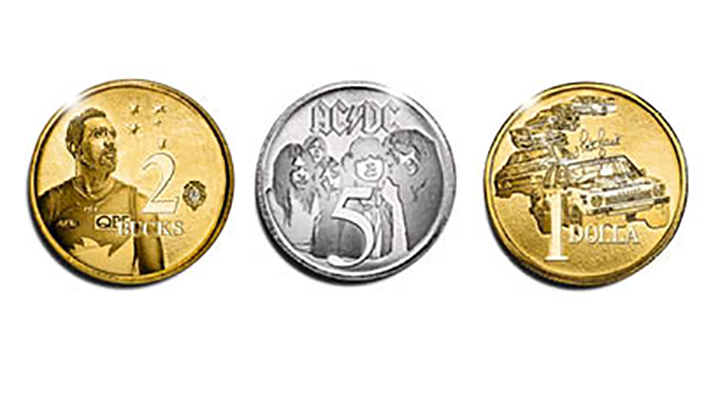 "What a great idea," many of you might cry when you see these coins featuring some of the best and funniest elements of our nation's popular culture.  Or perhaps you'll say "That's nuts." Either way, you'll likely have an opinion.
Aaron Tyler designed "Straya Cash" last year, suggesting we modify our banknotes to include more iconic Australians than the Queen. They took the country by storm and got everyone talking. Now he's done it again, this time with coins, calling them "Straya Shrapnel" and everyone is talking about them today with a smile.
He's got ACDC and Toni Collette on the 5 cent coin,  dim sims and the Youtube sensation "waiting for a mate" guy on the 10 cent piece,  a goon bag and Russell Coight on the 20 cent piece, Hamish and Andy and Schapelle Corby on the 50 cent piece, Peter Brock and Rebel Wilson on the $1 coin and finally, Adam Goodes and David Boon on the $2 coin.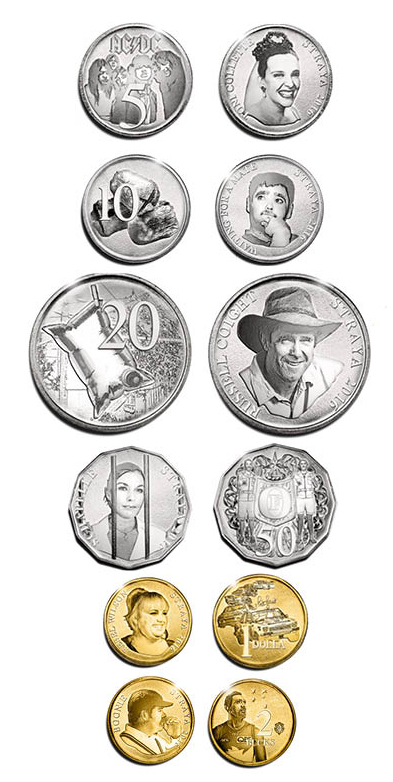 Ad. Article continues below.
"The coins kind of have a balance of 'Australiana' and aspirational Australians that have polarised the culture in a positive way," Tyler said to media site, Mashable. "In my opinion, Adam Goodes definitely fits into the latter. It made sense to me to put him on the $2 coin."
Sadly there are no plans for these to make it into the official minting process, so you can share them with your friends safe in the knowledge that it's just a good bit of Australia Day fun.
We've also featured below some of his Straya Cash, because we think it is so funny.
Who do you think could be immortalised on these coins and notes and why?  Let's have some fun!