New anti-Trump campaign gets below the belt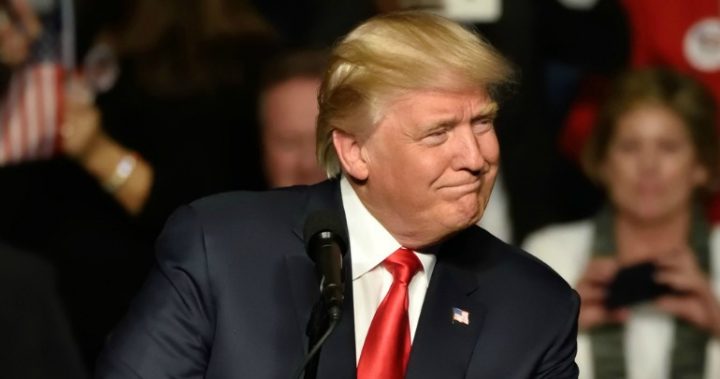 Do politicians deserve our respect, not matter your political beliefs? Or are they a target for your ire, because of who they are?
No matter if you like them or not, how far is too far?
US President Donald Trump has had his fair share of haters. From Twitter posts to comedy skits, they've all taken the mickey out of him. 
Kathy Griffin, for example, faced backlash after posing for photographs with a fake severed head to look like Trump.
A campaign in the UK might just be a bit too far below the belt… literally.
Ad. Article continues below.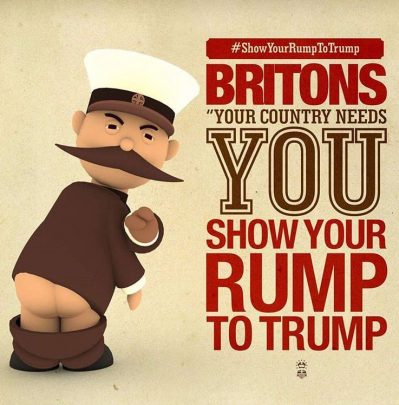 Under the hashtag Show Your Rump To Trump, posters have been appearing showing people exactly what they want British folk to do when Trump visits there.
There is an invitation for people to attend a gigantic British moon at Trump, at the mall in London on August 8. There's even been a call for Aussies to join in via Skype.
Ad. Article continues below.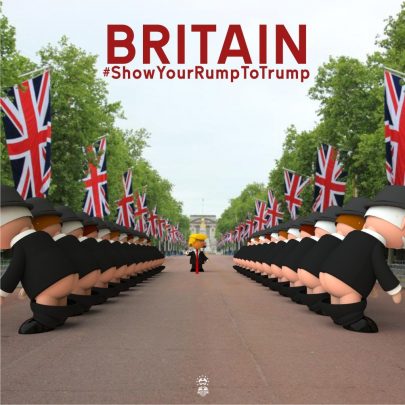 There have been videos made to show Trump looking like a rump too, that also appear under the hashtag.
After the backlash Griffin had, where she tearily said Trump ruined her career, could this just be asking for trouble to participants?
Ad. Article continues below.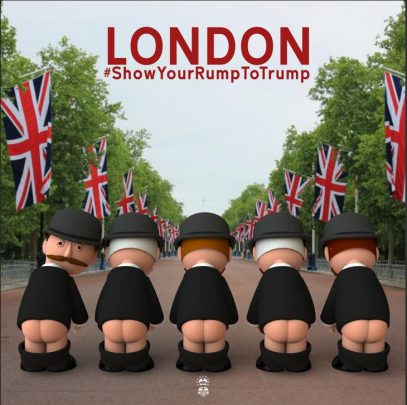 If many people take part it might well take authorities a long time to get to the bottom of it all. 
Is this all silly fun or crossing the line?