"Never say 'never'" John Cleese makes a surprising turn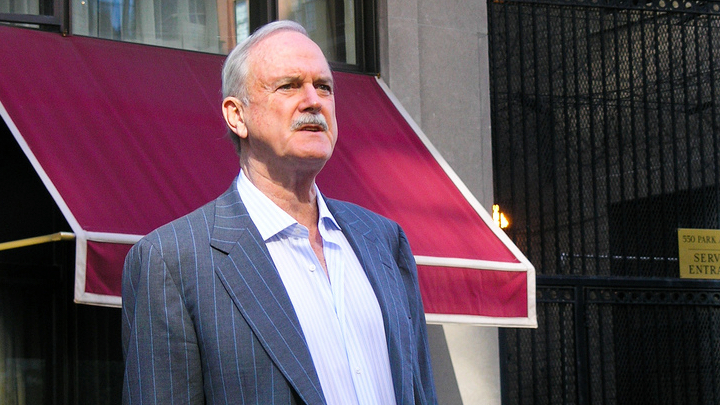 Time is a funny thing. As it passes, things that you were steadfast about prove not to be so concrete. Just last year Monty Python, and Fawlty Towers, great John Cleese told reporters "there's no way I want to work in TV, especially at the BBC". But that seems to have not been so concrete.
Ad. Article continues below.
John is "in talks" to return to a BBC sitcom as the star. The 74-year-old has mainly concentrated his work on voice-over roles when he's not taking to the stage with his Python mates. Shane Allen, the head of BBC comedy says that Cleese is a "comedy god, and the door is always open".
It can always come down to the bottom dollar, or pound, as Cleese has had some financial troubles in recent years. He lost a royalties case that saw him own over 800,000-pounds, and his very public divorce sent him on his now infamous Alimony Tour.
John has been very vocal about how he feels today's television comedy is going. He told reporters that the higher ups in BBC comedy had "no idea". Shane believes that John has deserved to say what he wants as "There are certain people who have earned their badges, who have got the right to do what they want."
With so many remakes on the slate at BBC, Are You Being Served?, Porridge, Till Death Us Do Part, Steptoe and Son, and Up Pompeii!, it's a wonder in what John is being offered. Whatever the role is the comedy legend is sure to leave his mark.
What would you like to see John Cleese do on TV?  Do you think remakes of these classic BBC comedies is a good idea?