Mystery revealed as to what those things Rio Olympic winners receive are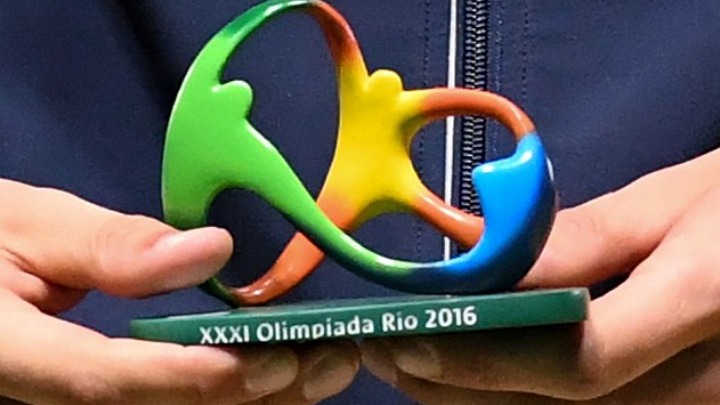 If we have previously seen medal-winning athletes at the Olympics receive a bouquet of flowers each time they climbed the podium, this time, the winners at the Rio Games have been receiving a rather strange figurine.
The little sculptures have become as common a sight as the medals themselves, leading many people to speculate what their real purpose are.
One social media user said, "What are those sculptures every medal winner gets given at the Olympics?"
Another said, "Rio #Olympics medal ceremony figurines look like happy meal toys!!"
Despite what other people have been speculating, the figures are, in fact, medal holders for the athletes' accolades!
It's also a 3-D representation of the Rio Olympics logo, showing human-like shapes of different colours linked together by the arms.
Ad. Article continues below.
Why the idea? The executive producer of the victory ceremonies Christy Nicolay explained to the New York Times that the flowers of previous Games were simply 'not sustainable' and usually just end up being thrown away. Great idea!
Were you puzzled as well?