Myer forced to backtrack on 'cruel' ad after angry backlash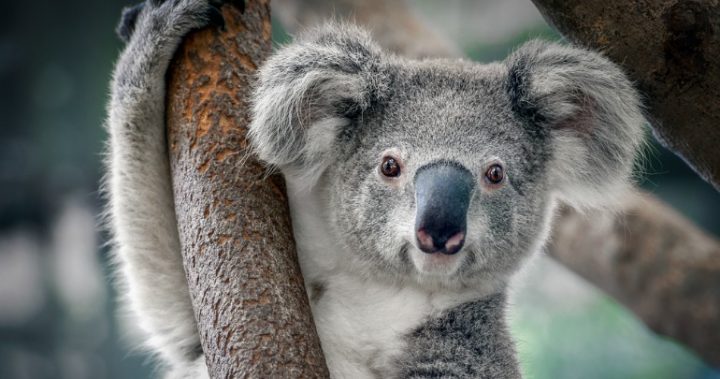 Myer have been forced to edit a new commercial after it drew severe backlash from animal rights activists and calls to boycott the store. 
The department store's ad featured pop star Katy Perry, who was promoting an 8,000-ticket giveaway to her shows through Myer, and who at the end of the end called for her pet poodle to chase some koalas. 
"Let's go chase some koalas, Nugget!", she says. 
Presumably this is scripted in because it sounds like an "Aussie" thing to do, but in fact it's poorly thought out given koalas are a protected species for whom dogs present a significant threat. 
According to the Australian Koala Foundation, dogs are a major cause of koala fatalities alongside habitat clearing and road accidents. 
Ad. Article continues below.
Myer's Facebook page was littered with comments from angry users. 
"What idiot thought that encouraging dogs to chase koalas was a good idea!", wrote one.
"In relation to Katie Perry's new advert, SHAME ON YOU Myer!", began another impassioned comment. 
"I won't be shopping at Myer again. If you want my custom & many others Myer, You might want to issue a complete retraction, apology and give a sizeable donation to a reputable organisation that cares for Australian wildlife (koalas) What a silly thing to write on a script aimed at Aussies.
"I get it was in jest but still, our wildlife is threatened enough."
Ad. Article continues below.
While many were obviously angry that the commercial encourages cruelty to koalas, others felt that the move by Myer to edit the line following the backlash is political correctness gone too far, and than it's evidence that we're living in a "nanny state". 
This included a Twitter account purporting to be Mark Latham, who is known for taking the "PC gone mad" side of many arguments. 
Where will PC end? Katy Perry forced to delete last line in Myer ad, telling her dog: "Let's go chase some koalas Nugget". Death of metaphor

— Real Mark Latham (@RealMarkLatham) July 6, 2017
Seen the Myer ad & Katy Perry promoting her tour? PC bullshit brigade force last line censor, "Nugget lets go chase some koalas" #nannystate

— Gregg Easton (@GreggEaston) July 7, 2017
What do you think? Fair enough, or political correctness gone mad?