My favourite travel memory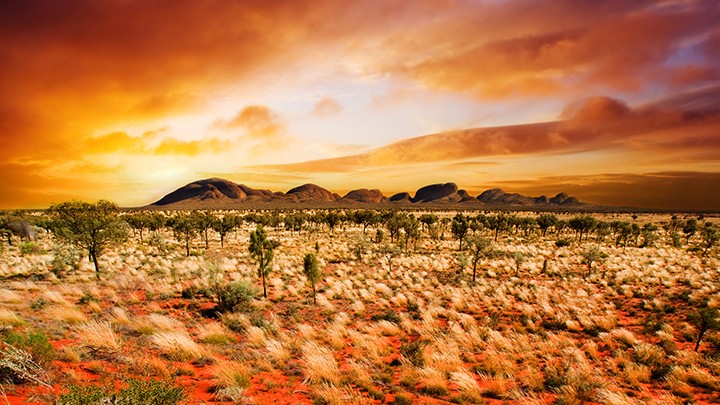 I have my fair share of happy travel memories. Some are purely visual joys, ranging from the snowy Alps of Switzerland to the majestic waterfalls of Botswana. Others are cultural and personal milestones, like the first time a shopkeeper actually understood my French first time around.
But I never suspected the happiest moments were not only still ahead, but waiting for me in my own backyard.
To celebrate Living Well Navigator's Rail or Ocean Getaway Contest, we're posting some favourite travel memories from the Starts at 60 community. Share yours below, or click here to enter the contest!
My Northern Territory holiday was a gift to myself for officially retiring. Sadly, it was also my very first holiday without a companion. The stakes were high: after a very rough few years that marked the end of a relationship, I was determined to prove to myself I could make a good solo traveller if needed.
On that front, the trip certainly delivered. There was no shortage of magic moments. One such moment came when staring up at a field of stars above Uluru – the clearest, richest, deepest sky I had ever seen since childhood. Another arrived when gliding though the Katherine River, her beautiful cliffs miraculously untarnished by time.
Ad. Article continues below.
But strangely, my happiest travel memory came in between these landmark moments, simply sitting on board The Ghan.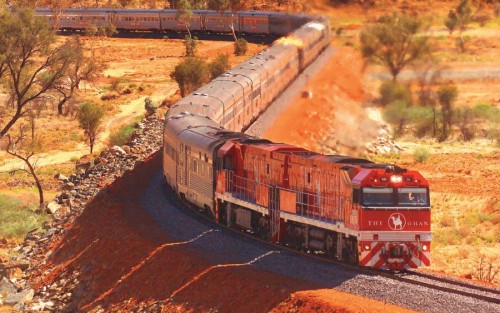 I decided to unwind in the lounge carriage with a book and a coffee, reading until sundown. This was enormously important and symbolic for me; despite considering myself avid bookworm, I never seem to find much time to actually read. I was determined to change this in retirement, starting then and there.
It was a blissful few hours. I could feel the afternoon sun on my back; strong enough to bring pleasant warmth, weak enough not to burn. I decided to simply watch the world go by for a while.
Time passed. At some point, the cappuccino in my hand turned into a glass of white. I was interrupted only by a quick phone buzz: my friend's grandson had taken his first steps; she was eager to share the moment with me via video. I was a solo traveller, but I was far from alone.
Ad. Article continues below.
When I next looked up, I realised the entire cabin was bathed in a pinkish orange; that everybody else in the lounge had fallen silent. I turned around to find the most gorgeous sunset I had ever seen.
It seemed to last an hour, slowly passing through a wonderful spectrum of orange into pink into blue into darkness. It may have been longer. It may have been shorter. It's hard to say; ordinary time and space have a way of melting away in the vastness of the Australian outback. The anxieties of everyday life suddenly feel petty and inconsequential; the mind clears; the ego vanishes into nothing.
I had not touched my book in three hours. I didn't care in the slightest.
It's this memory – not the landmarks, not the tourist moments – that remains my favourite to date. It's the moment I became comfortable with my own company; alert and open to beauty I might otherwise miss; a true and passionate solo traveller, forever looking forward to the next trip.
Living Well Navigator is giving away two great holidays: a rail journey on The Ghan or a Princess Cruises trip around New Zealand. Click here to enter and take your pick!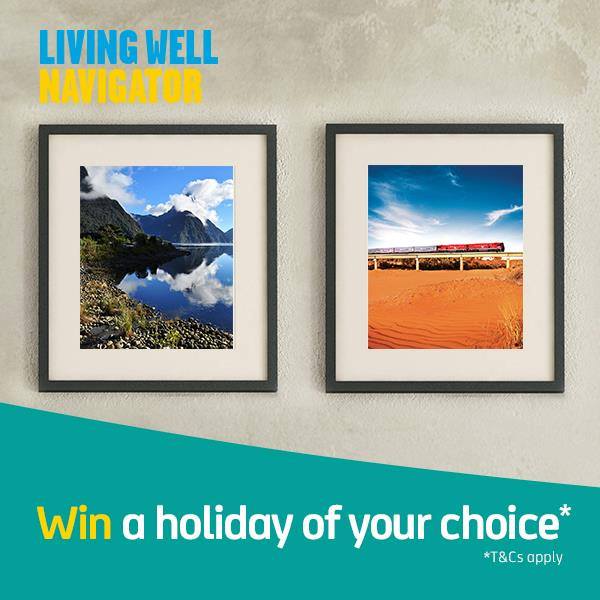 This post was sponsored by the Living Well Navigator. It was written as we feel it offers valuable insights into a topic important to the Starts at 60 community. For more information on how to get the most out of your retirement, visit the Living Well Navigator.