Music legend's tribute to his mother will break your heart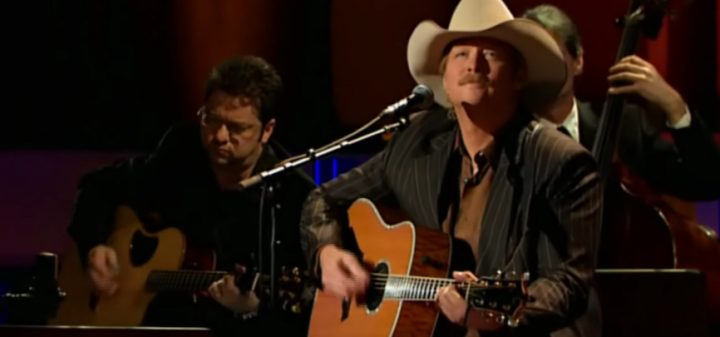 What do you do when you are a multi-award winning recording artist that has cited your mother being your muse, and she passes away?  You sing about it.
Ad. Article continues below.
Country music legend Alan Jackson has done just that four days after the passing of his mother who was lovingly nicknamed Mama Ruth.  Mr Jackson made the heartbreaking announcement on his website stating that she had passed away in her home at the age of 86.
Jackson had written a number of songs about his mother over his career including the lyrics that were use to honour her memory in the post on his website saying, ""My mama raised five children – four girls, and there was me. She found her strength in faith in God and a love of family. She never had a social life; home was all she knew; Except the time she took a job to pay a bill or two."
There has been an outpouring of support for the country star during his difficult time, and he has released a video of the song that he sang just for her.  He had made an album only for her that he was going to give her as a Mother's Day present but when his record label heard it they convinced him to release it, and it was a smash hit. 
Still very personal here is the video of him singing to his late mother so honour her memory.