Murder, death and crime... what's going on with our country?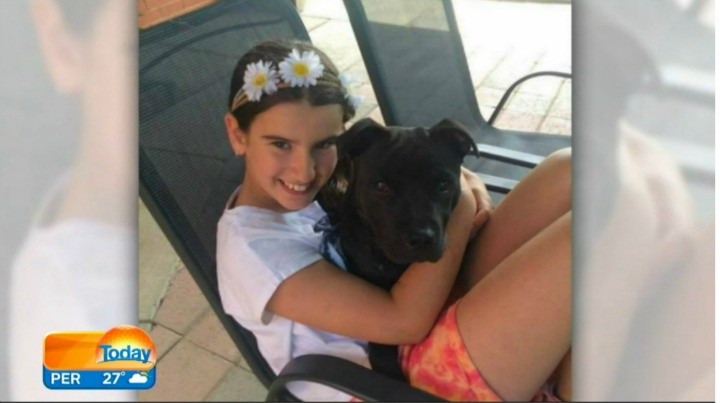 Today is one of those days you wish you'd never turned on the morning news. Fugitives, murders, cruel identity theft and child abuse are all the top stories on just about every news source.
Is this really Australia? When did it get so violent?
This morning, presenter Karl Stefanovic choked up on air as he showed a picture of 11-year-old Zoe Buttigieg who was allegedly raped and murdered at a party in Wangaratta. The Today show host had to pause for a moment after saying "look at that face" as the picture above was shown on the screen.
"She'll never graduate from high school, she will never get married, she will never have kids of her own," Stefanovic said when he recovered.
"She's one year older than my daughter. Zoe Buttigieg we can only hope you rest in peace."
Ad. Article continues below.
He said Australia should be ashamed of Zoe's death.
The other story that's breaking our hearts is that of the mother and little girl knows as the Belanglo Angel. Even more disgusting than their murders is that police now believe the people involved may have stolen Karlie Pearce-Stevenson's identity, taken money from her account and even sent messages to her family making them think she was still alive and well for three years after she died.
Who are these people in our society? And what does this say about the country we have become?
At least the fugitives Gino and Mark Stocco have now been arrested, but news is emerging that the owner of the property's body was found on the property. Was he the last victim in their crime spree?
Then there's the case of the woman who saw her 83-year-old mother was dead in her room, closed the door and went on with her life. The coroner today said it was between four and eight months before the body was found.
Ad. Article continues below.
News Limited reports that the case was "too much" for Deputy State Coroner Sharon Freund, who was charged with trying to understand Noreen Peacock's "extraordinarily sad" death.
In her findings, she said the daughter, Melissa, who struggled with depression and alcohol dependency, had not coped with caring for her frail, sick mother, who "no doubt loved her the most", and failed to reach out for help, leaving them both isolated.
How can we have failed on so many fronts? Where have we gone wrong?
Are you shocked at all the terrible things happening in Australia today? Which story touches you the most?