Multiple car breakdowns in Sydney renew suspicions that E10 fuel is ruining our cars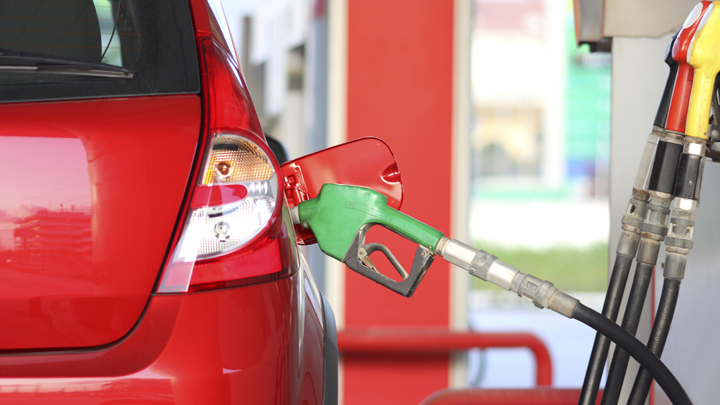 It's a driver's worst nightmare: filling up with the wrong fuel and waiting for your car to spectacularly fail as you drive out of the petrol station. Only replace wrong fuel with right fuel and you've got a catastrophe.
This was the scene in Sydney this morning as up to 20 cars stalled on the highway, causing delays. No, this wasn't some sort of eerie coincidence – all of the cars had just filled up with E10 fuel at the Caltex Petrol station on the M4 in Eastern Creek. The culprit? Too much water in the fuel.
This comes as no true surprise to savvy consumers who've steered clear of the watered down ethanol alternative. It is a sad truth that in a world where we need renewable options and could all be driving electric cars right now, even the closest thing to being eco is a flop.
Caltex spokesman Sam Collyer said they were sorry for the "rare" event that had inconvenienced their customers and other motorists.
He said the company was certain only the E10 product was contaminated.
Ad. Article continues below.
"We quickly shut down the pumps for that product so no other customers will be affected. Our technical team is on its way to investigate what has caused this issue.
"Any customers with any problems should hold onto their receipt and call our customer team on 1800 240 398. They will be open from 8.30am this morning", he said.
Caltex will provide financial assistance to customers whose cars are no doubt stuffed.
"What it does is it shuts down the engine and there is nothing that can be done to fix it on the side of the road. We have to tow the vehicles into mechanics", Mr Collyer said about the mishap.
"It's a pretty big job to clean it. So they have to drain the fuel tank and sometimes that means they have to literally take the fuel tank out of the vehicle to drain it.
Ad. Article continues below.
But this isn't the first time this has happened this year alone: only a couple of months ago in May, over 30 motorists were stranded after filling up with E10 at a Coffs Harbour servo.
According to a report by the Coffs Harbour Advocate, mechanics working on the affected cars had extracted a "75%-25%" liquid ratio of fuel to water. That is quite shocking considering ethanol fuel is supposed to comprise of only 10 per cent 'water'.
There are multiple articles on the subject going right back to 2003, when the blend was introduced in Australia, advising not to use the perceived 'eco' alternative.
The Environmental Working Group (EWG) found that that even 10 percent ethanol-blended petrol produces lower mileage per litre, and gradually destroys engines over time. Ethanol-laced gasoline has also been shown to produce more pollutants than pure fuel, which is a complete contradiction to the claims made by the pro-ethanol industry for why adding it to is beneficial.
So there you have it. Do you think that E10 is a colossal waste of money, or have you seen some benefits?