MP blows up at Karl Stefanovic on live TV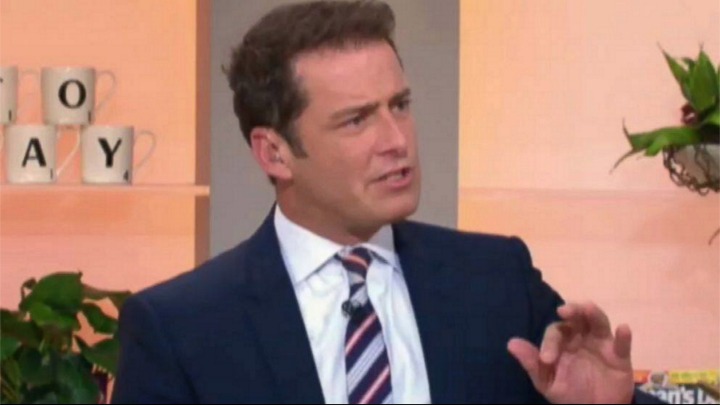 Karl Stefanovic is no stranger to tough and awkward interviews.
Nor is he a stranger to controversy.
But he got more than he bargained for during this morning's Today show segment with MPs Christopher Pyne and Anthony Albanese.
If you missed it, things got pretty fiery when Karl compared Christopher Pyne to Sam Dastyari over LNP donations from a Chinese company.
Pyne accused Karl of defaming him.
Ad. Article continues below.
And Karl shot back accusing Pyne of defaming him.
You might be wondering how it got to that point?
The discussion started about the topic of foreign political donations and the Sam Dastyari Chinese donation scandal.
It was going well until the talk turned to reports the Chinese Firm involved in the Sam Dastyari scandal also made a $65,000 donation to the Liberal party – as reported in the Daily Telegraph this morning.
Mr Pyne insisted there was nothing wrong with the government receiving donations from the Chinese company – Top Education.
Ad. Article continues below.
He said it was "completely different" to a personal debt being paid and claimed he had never personally received a donation from Top Education.
And then Karl questioned him, saying Pyne's dealings with the company looked "completely suss."
"I don't receive donations Karl, donations come to the Liberal Party. I represent the Liberal Party in parliament, I don't personally get donations put back in my bank account, and that's wrong, and that's what Labor doesn't get," he said.
"You've actually tried to put up a straw man Karl and it needs to be broken down. What you've said is wrong. Don't defame me on national television."
In true Karl Stefanovic fashion, the TV host laughed if off.
"Don't defame by saying I'm defaming you."
"That's not defamatory, you know that, Karl," Pyne retaliated.
Ad. Article continues below.
Anthony Albanese didn't escape the fire either.
He was forced to defend reports he allegedly spent $3000 of taxpayer dollars going to two AFL grand finals.
Albanese dismissed the reports as "ridiculous" and said he was in Melbourne for his appearance on the Today show and to meet with newspaper editors.
He insisted he "didn't charge one single dollar" for the AFL grand final, including accommodation and travel to the game.
What do you think? Was Christopher Pyne right to claim Karl was defaming him?