Move to freeze Clive Palmer's multi-million dollar assets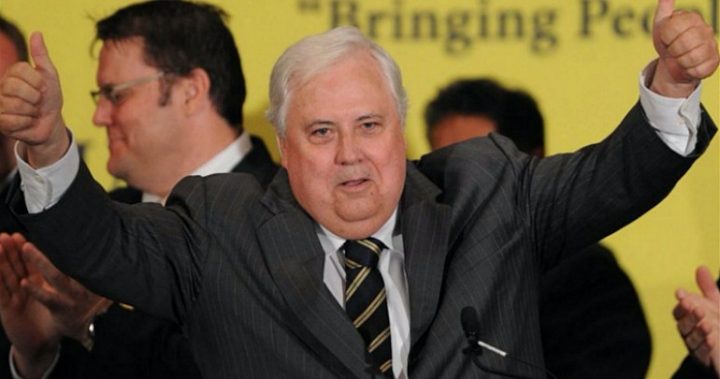 Government-appointed liquidators have applied to have Clive Palmer's assets frozen in a bid to recover millions in taxpayer money from the embattled Queenslander.
Palmer is said to be worth about $570 million and is being chased by liquidators for the $70 million in taxpayer cash awarded to Queensland Nickel employees, who were left empty handed when the refinery went bust last year.
The Courier Mail reports that liquidators have asked the Supreme Court to freeze cash and assets, including 15 properties, vintage cars and golf courses, in a bid to stop him hemorrhaging his wealth.
The court application comes after Palmer returned from a lavish family holiday in Europe.
"Clive Frederick Palmer must not remove from Australia or in any way dispose of, deal with or diminish the value of any of his assets in Australia up to the unencumbered value of $219,050,604.30, until further order," the application states, reports the Courier Mail.
Ad. Article continues below.
A directions hearing on the matter will take place today. Palmer or his lawyers must appear before the court if they wish to oppose the application.
Read more: Clive Palmer calls for Rupert Murdoch to be jailed
Palmer has faced repeated criticism for his handling of Queensland Nickel and is at loggerheads with the government, who are trying to recover the taxpayer money given to employees after Palmer failed to pay up.
In May, Palmer likened his treatment by the government to that of "Nazi Germany" and said he felt "ashamed to live in a land where justice is a game".
He has also claimed to be battling ill health and has made numerous court appearances carrying a sick bag and breathing apparatus.
What are your thoughts on this? Should Palmer cough up the cash or is he being unfairly targeted?