Motorcycle champion free after "horrendous" two weeks in Japanese prison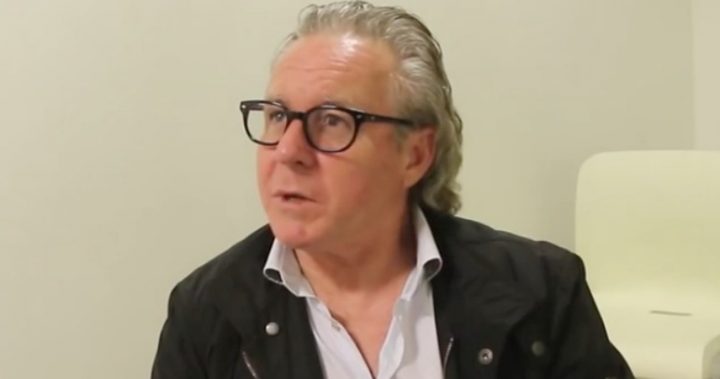 Remember motorcycle champion Wayne Gardner?
For the past two weeks he's been locked up in a Japanese prison for allegedly assaulting three men in a road rage incident at the Japanese Motorcycle Grand Prix.
He arrived back in Sydney this morning, telling the media he was "very happy to free".
"It was horrendous. I never want to do that again," he said.
"I'll talk more about the details later but right now I just want to go home.
Ad. Article continues below.
"It was the worst and longest 12 days of my life."
So, what happened?
Gardner and his son Remy were involved in a minor traffic crash on October 16.
Apparently the mirror of their hire car clipped a van driven by three Japanese men, who pursued the pair.
It's reported a confrontation took place and Gardner allegedly turned violent, grabbing one of the men by the collar.
Ad. Article continues below.
He was arrested on the spot, and despite denying the accusations, was held without charge by the police for 12 days.
The 57-year-old told NewsCorp it was "a misunderstanding" and described it as "a waste of time and resources over such a minor little thing that could have been resolved by sitting down and talking".
He also claimed his alleged victim used the incident to make money and described them as "the three Pinocchios".
"Extortion was the name of the game," he said.
"They were asking for a lot of money."
Ad. Article continues below.
In the end he paid a 300,000 yen ($3000) fine and had to admit guilt to be released.
The 'Wollongong Whiz' was in Japan to cheer on his son, who was competing in the Moto2 class.
"It's so disappointing. I've missed out on three races with my son and I am sure that's affected him," Gardner said.
Gardner, who now lives in Spain, rose to fame when he became 500cc world motorcycle champion in 1987.
What do you think of the incident? Have you ever had a brush with the law overseas?
Ad. Article continues below.