Mother Teresa declared a saint by Pope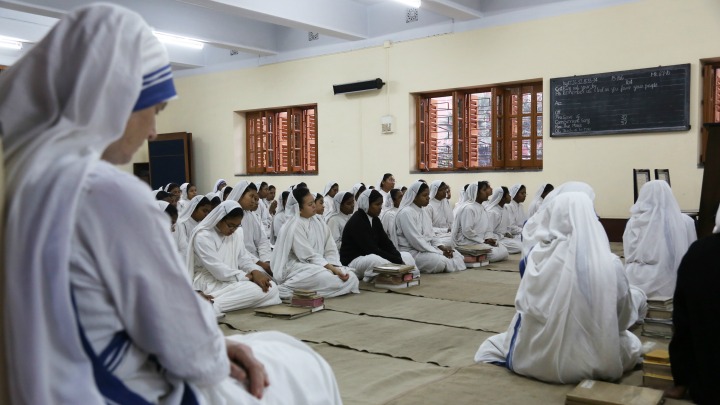 Mother Teresa is well known the world over as the nun who worked with the dying and destitute of Kolkata. It's what made her an icon of Christian charity, and last night she was proclaimed a saint.
In front of more than 100,000 pilgrims — including heads of state and many sari-clad nuns from her order, the Missionaries of Charity — who had gathered in St Peter's square at the Vatican, Pope Francis presided over a canonisation mass elevating her to Roman Catholicism's celestial pantheon.
"We may have some difficulty in calling her 'Saint Teresa'. Her holiness is so near to us, so tender and so fruitful that we continue to spontaneously call her Mother," the pontiff said.
"She made her voice heard before the powers of this world, so that they might recognise their guilt for the crime — the crimes — of poverty they created," he added.
The ceremony came almost 19 years after Teresa's death in Kolkata, the Indian city where she spent almost 40 years tending to the poorest of the poor.
Ad. Article continues below.
Candles and flowers were laid on Teresa's tomb at the headquarters of the Missionaries of Charity.
Mother Teresa's ascension was celebrated in Australia also, with hundreds gathering at Sydney's St Mary's Cathedral.
She is highly regarded for 'leaving a footprint' in Australia having founded 14 missions from Perth to outback New South Wales and Sydney's Surrey Hills, as well as spending time with remote indigenous communities.
"Mother Teresa loved to say, 'perhaps I don't speak their language but I can smile'. Let us carry her smile in our hearts," Pope Francis said.
What are your thoughts on Mother Teresa becoming a saint? Share your comments with us.