Most friendly non-Islamic destination for Muslims is not Australia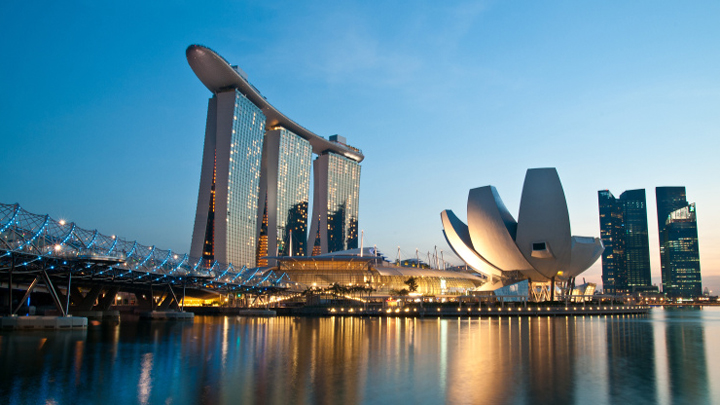 We pride ourselves on being a multicultural country but it seems that we are not so welcoming to those of a particular faith: Islam.
In a new survey, Singapore has been named as the top non-Islamic destination for Muslim tourists. At a time where many have heightened suspicions about Muslims, is this survey and its results a sad reflection on just how biased we have become?
Singapore took out the top spot in a survey that was designed to show Muslims where they would be accepted most – is this a sign of the times? The Asian country was a clear winner with the most points for family friendliness, safety and service, according the the Global Muslim Travel Index.
So where did we come on the list? Number 13, behind the UK, USA, France and Switzerland. Last year, 525,000 Muslim tourists came to Australia, but were they welcomed?
Despite our prejudices as a nation, we cannot deny that Muslim tourists are growing at a rapid pace and the benefit more travellers could have to our economy and travel industry. So why are we really turning them away if they're only coming here on holiday?
Ad. Article continues below.
Halal certification is growing and there's no doubt it's because of the amount of Muslim visitors we have. We need to offer a safe country where Islamic followers can be free to access mosques and go to restaurants with an Halal menu.
Top 10 non-Islamic countries: GMTI 2015 index
1. Singapore
2. Thailand
3. United Kingdom
4. South Africa
5. France
6. Belgium
7. Hong Kong
8. USA
9. Spain
10. Taiwan
11. Japan
12. Switzerland
13. Australia
14. India
15. Sri Lanka
16. Bosnia & Herzogovina
17. Russia
18. Germany
19. New Zealand
20. Netherlands
What do you think? Should we take this data and work with it to become more hospitable to our guests? Or is it OK to not be considered one of the most welcoming non-Islamic countries?