Morrison says "no way" to euthanasia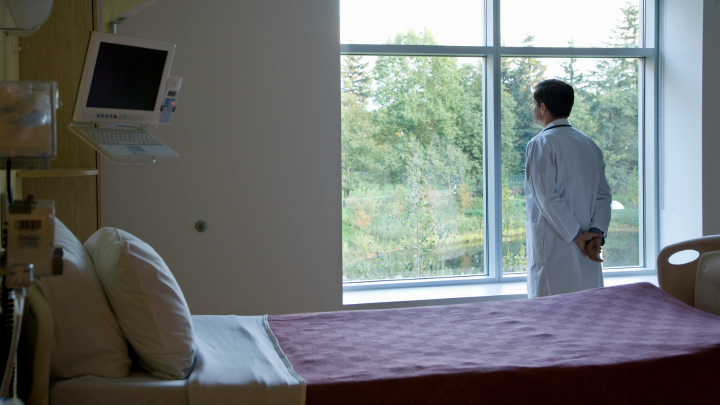 The right to die debate is in full swing again.
Social Services Minister Scott Morrison says he will never support voluntary euthanasia.
He told Victorian radio station 3AW today "I believe in the sanctity of human life."
The Victorian parliament last week voted to have an inquiry into end of life issues and palliative care. The inquiry will report back to the parliament by the end of March.
Mr Morrison's comments come as a prominent Victorian ethicist says doctors who help people die should be better protected under national and state laws which put them at risk of being criminally charged.
Ad. Article continues below.
In the latest Medical Journal of Australia released today Monash University professor Paul Komesaroff and former judge Stephen Charles QC have called for legislation to provide doctors with a defence to homicide or manslaughter.
According to the Sydney Morning Herald, the defence would be on the grounds of a doctor intending or reasonably believing it was necessary to prescribe or administer a drug to relieve the pain or suffering of a patient.
The "simple" legislative change is aimed at finding similarities in the long polarised debate on voluntary euthanasia law in Australia.
"There is a lot of common ground, in particular on the cluster of patients who are in the terminal stages of their illness," Professor Komesaroff said.
The opponents, including the Australian Medical Association and Catholic Church, have long remained in a bitter deadlock with right to die activists.
Ad. Article continues below.
Professor Komesaroff said the proposed legislation would help quell the divide, with both the church and medical association indicating their support.
The approach satisfies the medieval Catholic doctrine of "double effect" which allows a person to alleviate suffering despite an unintended therapeutic result.
Professor Komesaroff said doctors faced "uncertainty and anxiety" about their exposure to legal action.  He said in the vast majority of the cases a doctor's intention was not primarily to kill the patient, but to alleviate their pain and suffering.
What do you think? Is Scott Morrison right in saying a definite "no" to euthanasia? Or should there be law reform to protect doctors who help people die?