More bad news for Ryan Lochte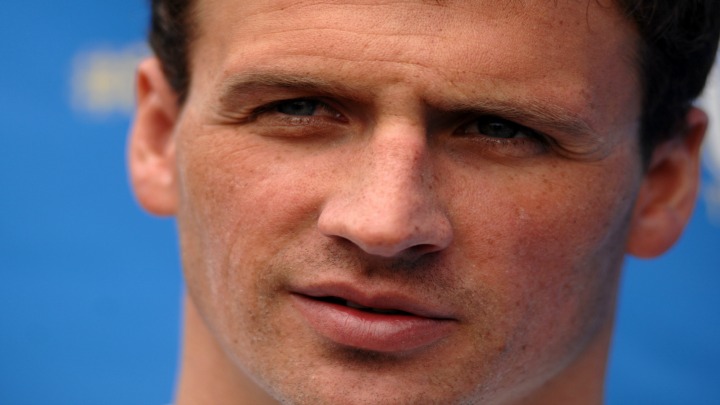 Ryan Lochte's Rio lying scandal cost him three sponsors worth at least $1 million.
It's also led to him being charged and possibly facing a Brazilian court.
And now there's more punishment.
The US gold medal swimmer has been suspended for 10 months, costing him more money and a shot at the World Championships next year.
As part of his suspension, Lochte will forfeit bonus money from the Rio Olympics, his monthly funding from the United States Olympic Committee and US Swimming.
Ad. Article continues below.
He is also barred from using US Olympic Committee training centres.
But wait, there's more.
Lochte will also have to serve 20 hours of community service, and will miss the American athletes' post-Olympic trip to the White House.
What about Lochte's team mates?
Gunnar Bentz, Jack Conger, and James Feigen have all been sanctioned as well for violating the US Olympic Committee's code of conduct.
Ad. Article continues below.
"As we have said previously, the behavior of these athletes was not acceptable. It unfairly maligned our hosts and diverted attention away from the historic achievements of Team USA," US Olympic Committee CEO Scott Blackmun said in a statement.
"Each of the athletes has accepted responsibility for his actions and accepted the appropriate sanctions."
World swimming's governing body FINA released a statement saying it was satisfied with the sanctions and would not seek additional bans.
"FINA considers the sanctions applied as proportionate, adequate and sufficient," the organisation said.
Ad. Article continues below.
"In light of these measures, FINA will not apply additional sanctions and will implement those now imposed on the swimmers at all FINA events."
So what's next?
The worst is still to come for Ryan Lochte.
He is still facing criminal charges in Brazil, which could lead to a court case and a possible jail sentence.
What do you think? Has Ryan Lochte been punished enough for lying about the Rio incident?