More affordable housing is needed for over 60s...particularly women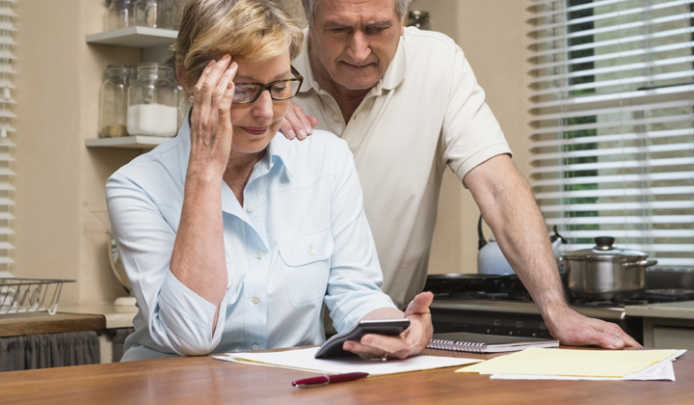 It's no secret that housing is getting more and more expense, and as rents increase and house prices swell, there's more often than not, an imminent crisis. New figures from Anglicare Australia suggest that more Australians than we thought are struggling to pay rent, particular over 60 women.
It's to the point of a crisis, if the annual Rental Affordability Snapshot is anything to go by. The report shows just how prevalent the issues is, highlighting there is a severe shortage of affordable rental housing…and low income-earning Australians are being hit the hardest, and that includes pensioners.
According to Kasy Chambers, Anglicare's executive director, "More than 65,000 properties [were surveyed]. [For] a single person in receipt of the minimum wage, only 2.3 per cent of those properties were available".
The survey used a 30 per cent benchmark to determine housing affordability and if a household was paying more than that in rent, it was considered to be under stress and at risk of struggling to keep a roof over their heads.
12 per cent of all Australian households are struggling and a further 6 per cent are in severe housing stress and are having to cut back on the basic necessities such as food and clothing.
Ad. Article continues below.
Ms Chambers said the housing system is broken in its current state and Australia is facing a really bad situation. "The structure of the private rental market isn't working. The Federal Government has to take some leadership in this debate", she told the ABC. Do you agree?
With all of this considered, it's no surprise then that there is an increasing number of older people who are still renting or paying a mortgage and barely scraping through each week. The aged care and pension systems assumes over 65s own their own home and have enough assets and superannuation to help themselves, and use the pension as an additional bonus, but the government needs to understand it seldom works like that.
The Australian Ageing Agenda reports that age pensioner couples would only be able to afford just 3.4 per cent of the 65,600 properties sampled in the Anglicare research.
In the report, older single women were listed as particularly at risk in the affordable housing shortage:
"Older, single women are currently one of the most disadvantaged population groups in Australia due to a range a reasons including time spent out of workforce, caring responsibilities, the pay gap compared to their male counterparts, less superannuation and expensive rental prices".
Ad. Article continues below.
"With a scarce supply of housing in the private market, older people may be required to move into residential aged care at an earlier age, which can be as or more costly than private rentals," the report said.
Whilst rates of home ownership are high amongst those aged over 65 (82 per cent), many more are entering this age bracket with no home to their name.
So what can be done? The Anglicare report suggests the government works with the key peak bodies to implement a national plan to provide better housing support to all Australians who need it. Currently, there is a scheme called NCIS which helps low income earners find afford housing however accommodation is limited.
COTA chief executive Ian Yates told The Australian Ageing Agenda the risk of poverty increased exponentially for older people if they were not home owners, particularly if they rented privately, but almost one in five over 65s did not own their home outright.
"Secure long-term tenure and affordable rents are absolutely vital to keeping older people in their communities, where they can access services, maintain their friendships and support networks, and remain independent," said Mr Yates.
Ad. Article continues below.
CEO of Benetas Sandra Hill said, "We have serious concerns about the effect this has on individuals and their families, such as inferior quality of life and lack of independence. In addition, it leaves the sector with a higher demand in beds for people who really need them. It is simply an unacceptable outcome for everyone".
Ms Hills urged government to work with the key peak bodies to implement a national plan to provide better housing support to all Australians who need it.
So tell us below, are you struggling to afford your home, whether you rent or own it? How should we address this issue?