Morcombes concerned teachers taking up slack of parents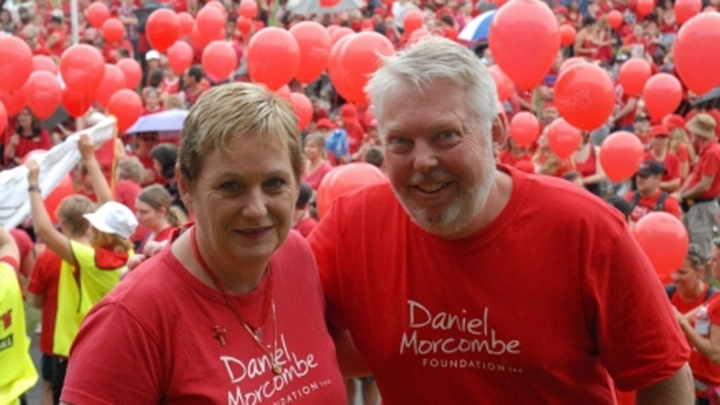 After the disappearance and murder of their son Daniel, Bruce and Denise Morcombe have championed the cause of child safety.
They've travelled around Australia, educating children at schools about safety through the Daniel Morcombe Foundation.
As they've gone from school to school, the Morcombes have uncovered a concerning trend that's prompted them to speak out.
Speaking to the Courier Mail, the couple warned that teachers were having to pick up the slack of "diminished" parenting.
So, what makes them say that?
Ad. Article continues below.
Well, the Morcombes say they've witnessed the growing pressure placed on schools and teachers to not only educate but provide basic care, support and nutrition for students.
Mr Morcombe said the social skills and standards of parenting have diminished.
"Society is changing and we've seen it (parenting) get worse in the past few years," he told the Courier Mail.
"There is now a surprising number of schools adopting a breakfast, because there's no breakfast at home.
"Parents need to look in the mirror and say, 'this is my child and it's my responsibility to raise them. I need to be a father or mother to that child'.''
Ad. Article continues below.
Mrs Morcombe also warned of the dangers of technology, stressing the need for parents to protect and monitor their kids activity online.
She also said parents leaving phones and computers to babysit their kids was dangerous.
But it's not only teachers that the Morcombes have seen taking on the responsibilities of parents.
They've also encountered a growing trend of grandparents looking after their grandchildren because of the impact of drugs on parents.
The Morcombes aren't the only ones concerned about the trend.
Ad. Article continues below.
Experts have backed their comments, arguing that schools should be supporting parents, not replacing them.
University of Queensland Associate Professor Karen Turner told the Courier Mail more programs were crossing into schools.
"Parents play the most crucial role in the lives of children and the next most important is their educator,'' she said.
"Definitely the message you hear (from educators) is that the curriculum is getting heavier and heavier. It must be getting very difficult to decide what to prioritise."
What do you think? Do you believe Bruce and Denise Morcombe are right about teachers and parents?
Ad. Article continues below.