Minister rejects external child protection inquiry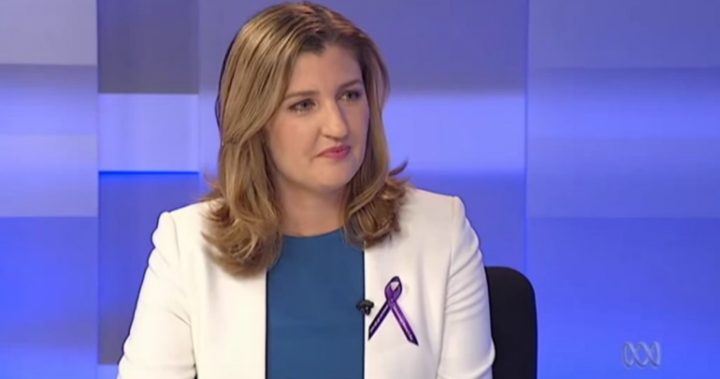 Queensland's opposition has said that an external independent investigation to ask "big questions" into Queensland's foster care system, with 5000 foster parents, was now essential.
This came as Child Safety Minister Shannon Fentiman on Saturday fast-tracked the appointment of an extra 47 front-line child safety workers by Christmas.
Ms Fentiman said the Queensland and Family Child Commission – set up in 2014 after former chief magistrate Tim Carmody investigated Queensland's child protection services in 2013 – would also investigate foster-care approvals.
On Saturday a North Queensland man – who was acting as a foster father with three children in his care – was arrested in Cairns and appeared in Cairns Magistrates Court.
He faces charges of indecent dealing of a child under the age of 16, possessing child exploitation material and accessing child exploitation material.
Ad. Article continues below.
The charges were confirmed by police on Saturday and follow a week of intense pressure on Queensland's foster care system.
The 41-year-old man from Edmonton appeared in Cairns Magistrates Court on three charges of indecently dealing with a child under 16, two charges of possessing child exploitation material, one charge of using a carriage service to make child pornography available and possessing dangerous drugs.
Shadow child safety minister Ros Bates said important questions about the operation of Queensland's child protection system still needed to be asked.
"The situation has become so urgent," Ms Bates said.
"It's time this government finally took some real action and commenced a rapid response investigation into failings of the department and foster care system.
Ad. Article continues below.
"Most foster families are doing a great job, but sadly more and more cases are emerging where the system is letting down our most vulnerable children and big questions need to be answered.
"There is something gravely wrong with the system as it stands – we don't want promises of action in six months, or in 12 months, we want action right now."
Ms Bates questioned Ms Fentiman's reluctance to act on issues within the foster care system, which were raised with her department back in April.
"Why did it take five months and widespread media reports for the minister to finally come clean and acknowledge real failings within the system she's in charge of?"
Ms Bates said while the previous government had invested $406 million into Queensland's child protection services, Ms Fentiman appeared reluctant to act.
Ad. Article continues below.
"If resources aren't making it through to the front line the minister needs to take responsibility and fix it urgently."
Ms Fentiman rejected suggestions the Child Safety portfolio was under-resourced with staff or funds and said the LNP had cut 225 child safety officers.
"We have 166 more frontline staff and frontline support staff than we did two years ago," she said, as she announced the recruitment of the extra staff.
Ms Fentiman said her portfolio's 2016-17 budget was $77 million larger than in 2015-16.
"It is $144 million more than the last LNP budget handed down by the member for Clayfield (Opposition Leader and former treasurer Tim Nicholls)."
Ad. Article continues below.
An extra 230 early-intervention positions had been created and that would grown to 630 early-intervention positions within two years, she said.
She said Mr Carmody had last week expressed his confidence in the actions of the government.
Ms Fentiman said the "overwhelming majority" of foster parents did a "tremendous job, opening their hearts and their homes".
What do you think about such an inquiry? Are you a foster carer, or do you know someone who is?