Mike Baird under fire for "smug" Facebook joke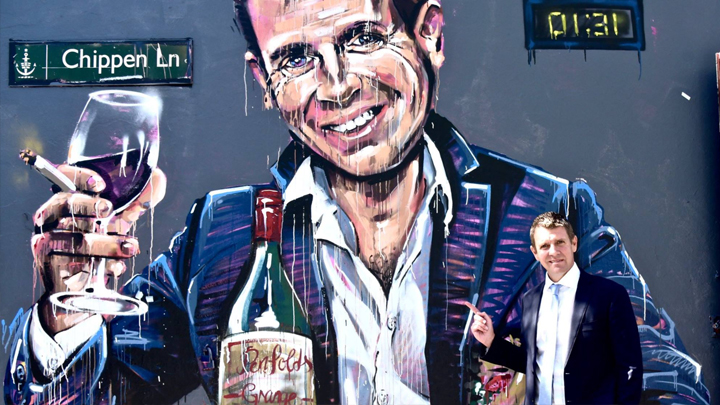 NSW Premier Mike Baird is facing heavy online backlash for a wisecrack made this morning on Facebook.
The following photo – posted to the premier's official Facebook page – depicts Mr Baird posting proudly in front of a derogatory graffiti mural of himself.
The "Casino Mike" street mural was painted earlier this year by artist Scott Marsh in protest of the NSW state government's lockout laws – from which the Star Casino was controversially excluded.
"Did you know that NSW has an official 'graffiti removal day'?" Mr Baird wrote.
"Well, it does. And it's today. Just saying."
Ad. Article continues below.
The post was met with strong criticism from the online community, with adjectives such as "smug" and "obnoxious" quickly filling the comments section.
"That's not graffiti," wrote one commenter, "that is public art as a political protest."
"Not only does this photograph depict our Premier as having the maturity of a student politician, it is alarming that he is celebrating the curtailing of political expression."
What do you think of Mr Baird's post? Is it good-natured humour, or in poor taste?