Mike Baird announces retirement from politics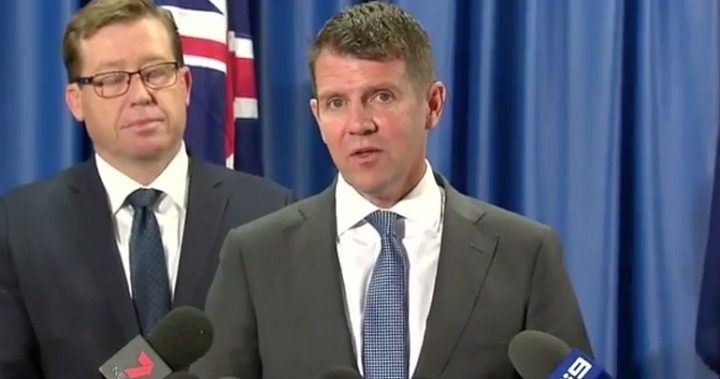 In a surprise announcement this morning, New South Wales premier Mike Baird says he is retiring from politics and will step down as premier next week.
He posted a statement on his Twitter page, saying the time had come for him to move on.
"I have made clear from the beginning that I was in politics to make a difference and then move on. After 10 years in public life, this moment for me has arrived," he said.
The move came as a shock to many, with no indication over the past few weeks that it was on the cards.
The statement gave little reason as to what exactly had prompted the move, only saying he felt the time had come.
Ad. Article continues below.
"I'm retiring from politics. It's been an honour to serve you, NSW," he wrote.
"Next week there will be a Liberal party-room meeting and a spill of leadership positions.
"Following that meeting, I will resign from parliament, effective immediately.
"It has also been an immense honour to represent the people of Manly since 2007, and my retirement from politics will enable fresh leadership for my community."
I'm retiring from politics. It's been an honour to serve you, NSW. pic.twitter.com/eFInOqoC19

— Mike Baird (@mikebairdMP) January 18, 2017
Ad. Article continues below.
Mr Baird has been premier since 2014 and has remained largely popular throughout his time as leader.
He faced tough criticism last year though for his stance on new lockout laws in Sydney, which saw protests across the city.
What do you think of this news? Do you live in NSW?