Miguel Ferrer, NCIS star and son of Hollywood royalty, dies age 61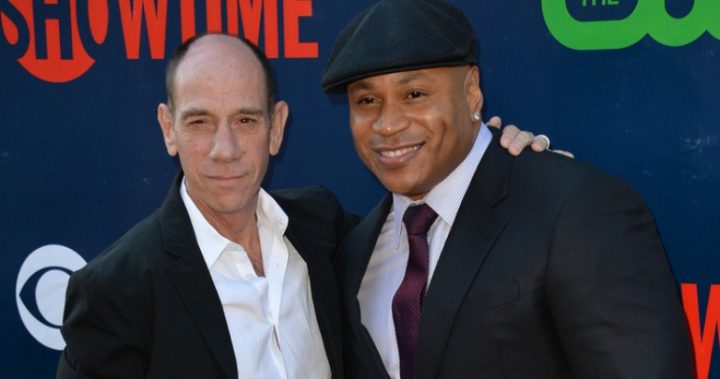 Miguel Ferrer, famous for his roles in in NCIS: Los Angeles, Twin Peaks and RoboCop, has died at the age of 61.
Reuters reported that Ferrer, the son of singer Rosemary Clooney and cousin of film star George Clooney, died of cancer.
Clooney told The Hollywood Reporter that his cousin, who he said had been suffering from throat cancer, "made the world brighter and funnier."
Here is George Clooney's statement on the death of his cousin, Miguel Ferrer: https://t.co/gm3PGCf2ua pic.twitter.com/ehh9qvrUOL

— Ryan Parker (@TheRyanParker) January 19, 2017
Ad. Article continues below.
Ferrer began his career as a studio musician, touring with his mother and Bing Crosby and recording with The Who's Keith Moon before moving into acting, according to Reuters.
The celebrated character actor appeared in the cult Nineties series Twin Peaks and is expected to appear in the new Twin Peaks series set to run this year. He was also well known for his roles in the original RoboCop, where he played Bob Morton, and as Dr Garret Macy in the series Crossing Jordan. He also appeared in Magnum P.I., Star Trek III, Desperate Housewives and numerous other TV shows and movies.
He was a regular on NCIS: Los Angeles, playing NCIS assistant director Owen Granger. Deadline reported that the most recent episode, which ran this week, ended with a cliffhanger in which Granger was left on life support after being stabbed by an unknown assailant. Deadline said that Ferrer had filmed several as-yet unseen episodes of the show before his death and that the series' writers were discussing how to finish his storyline.
In loving memory of Miguel Ferrer. He will be forever missed. pic.twitter.com/RRB8Kivo6J

— NCIS LA (@NCISLA) January 19, 2017
Ad. Article continues below.
Ferrer's death was mourned by Hollywood.
Todd Fisher, the son of singer Eddie Fisher and actress Debbie Reynolds, tweeted that Ferrer had been his oldest friend.
Miguel, I am going to miss you, you will always be my best man and best old friend, say hi to my mother and… https://t.co/cGVdXOYFeX

— Todd Fisher (@tafish) January 19, 2017
Star Wars star Mark Hamill said Ferrer was a "great friend and spectacular actor."
Ad. Article continues below.
RIP Miguel Ferrer-a great friend & a spectacular actor. I was dreading this weekend for a different reason & now THIS. So sad… #TooSoon pic.twitter.com/qqCAchoegq

— Mark Hamill (@HamillHimself) January 19, 2017
Director Joss Whedon celebrated Ferrer's voice work – the actor voiced numerous Disney characters, including in Mulan and Rio 2, and according to comicbook.com was just revealed as the voice of Deathstroke the Terminator in Teen Titans: The Judas Contract, which is a new animated film due to run this year.
"I'm ready."

Miguel Ferrer was many great things, but to me, he'll always be Disney's most bad-ass villain. What a voice. R.I.P. pic.twitter.com/nM8Hk1zDqv

— Joss Whedon (@joss) January 19, 2017
Did you watch Miguel Ferrer in any of these classic shows or movies? Which was your favourite?