Michelle Obama's not the only one sending sweet messages to Barack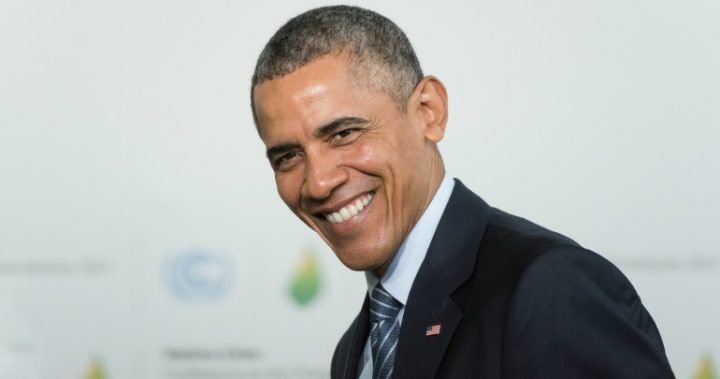 Following up Michelle O'Bama's beautiful message to her mum on her birthday, she's done it again.
This time it was to hubby Barack. 
She posted a pic on Instagram with the message: "Another year older, but the same phenomenal guy I married nearly 25 years ago. Happy birthday, @BarackObama — we love you so much!"
Even cuter was the throwback photo of the family celebrating his 43rd birthday.
Ad. Article continues below.
While it will be sure there will be more cake for this celebration there is also more birthday love. It seems there are plenty of people all over the world keen to celebrate the former US president turning 56 on August 4.
There's been messages and images posted all over social media, not only wishing him a Happy Birthday but wishing he was back in office.
Barack Obama and his mother pic.twitter.com/e4DRzYCO14

— History in Moments (@historyinmoment) August 5, 2017
Ad. Article continues below.
Happy Birthday, President @BarackObama! Your presidency still inspire millions. #ThanksObama #ObamaDay pic.twitter.com/jAUh2BH54m

— Congressman Al Green (@RepAlGreen) August 4, 2017
There were messages from all walks of life, and many with photos that were obviously near and dear.
We miss your leadership, wisdom and caring compassion every day. ? Happy Birthday ? @BarackObama Always my President. pic.twitter.com/beEvfI1Prp

— politicodissident (@dissidentpoliti) August 4, 2017
Ad. Article continues below.
Your service has been a great gift to the country, and your friendship and brotherhood are a great gift to me. Happy birthday, @BarackObama. pic.twitter.com/1uSEkU01k9

— Joe Biden (@JoeBiden) August 4, 2017
And on a day that has been named #ObamaDay comes this clever street art image. 
This hidden street art shows the remarkable transformation of Barack Obama #ObamaDay pic.twitter.com/JyIGMeglWC

— Business Insider (@businessinsider) August 4, 2017
According to Newsweek the birthday boy and his family have headed to Martha's Vineyard, a picturesque island off the coast of Massachusetts. It's a location they've been to a number of times before, even while in office, but this will be the longest visit they've had.
What birthday message would you send to Barack Obama?