Michelle Obama stuns on not one, but two magazine covers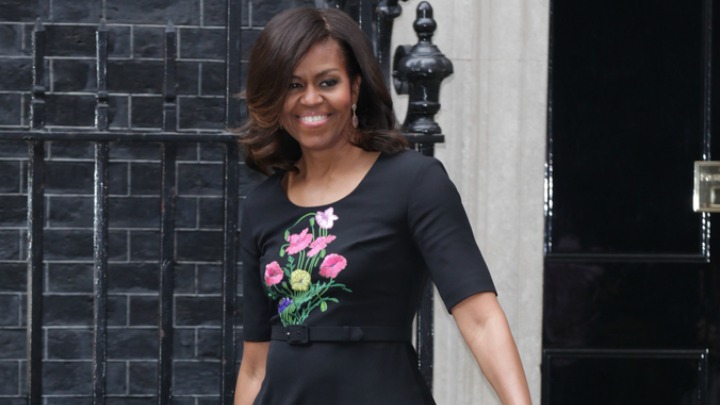 Her elegance and poise has made her one of the most influential First Ladies in American history.
As she prepares to say goodbye to the White House, Michelle Obama has graced not one but two magazine covers in the US.
The First Lady stuns on the cover of the October issue of InStyle, and also features alongside her husband on the cover of the the October edition of Essence.
Ad. Article continues below.
You might be wondering what Michelle Obama says in the magazine.
In her InStyle interview, the First Lady covers everything from selfies to style.
The 52-year-old discusses how she doesn't pay too much attention latest trends – social media or fashion.
"I tend to not worry about the trends, because what works for an 18-year-old selfie queen may not for a 52-year-old First Lady who is a mom of teenagers she's trying to be a good role model for," she revealed.
"I'm fortunate enough to have a team of young people, because they get it. People on social media want to have fun."
Ad. Article continues below.
The magazine covers equal a big month for the Obamas as they, like the rest of us, watch on ahead of the US presidential election.
Michelle also shares her dreams for life beyond the White House with InStyle.
"My hopes are that we recapture some everydayness, some anonymity. And we know that will take some time. But I always joke that I dream of opening up my front door and walking out without any notification, without any security," she said.
Ad. Article continues below.
What about her husband Barack?
Well the US president tells Essence magazine about the most notable thing he did in his office.
"For me, things like My Brother's Keeper…that's something I'm confident we'll be continuing after we leave," he revealed.
What do you think of Michelle Obama's magazine cover looks? Is she the most stylish First Lady since Jackie Kennedy?