Michelle Obama responds to Barack's speech in the most heartwarming way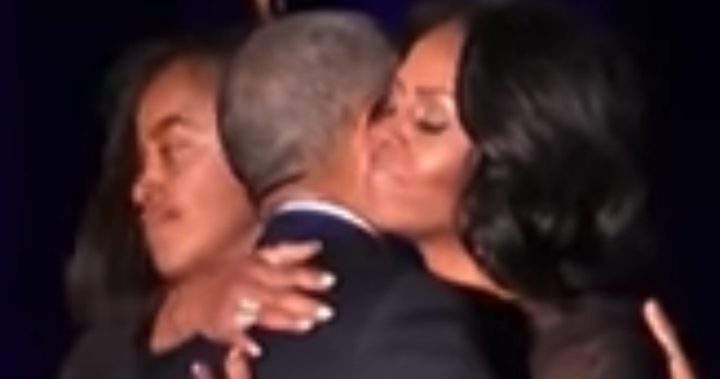 Since his presidency began in 2008, we've seen just how much Barack and Michelle Obama love each other.
Whether you agree with their politics or not, there's no denying their beautiful relationship has been inspiring to many.
And that was made clear yesterday during Barack's tearful thank you to his wife in his farewell speech.
"Michelle – Michelle LaVaughn Robinson, from the Southside, for the past 25 years, you've been not only my wife and mother of my children, but my best friend. " he said.
"You took on a role you didn't ask for and made it your own with grace and grit and style and good humour. You made the White House a place that belongs to everybody. And a new generation sets its sights higher because it has you as a role model.  You've made me proud.  You've made the country proud."
Ad. Article continues below.
It was a beautiful moment!
But now Michelle has responded, and her heartwarming tribute to her husband is winning hearts on social media.
The First Lady posted a lovely photo of the family on Instagram, taken during Barack's first presidential campaign in 2008.
The black and white photo shows a happy, smiling Barack and Michelle with their much younger daughters Malia and Sasha.
Ad. Article continues below.
"So proud of POTUS and all that we've accomplished together," she captioned the photo.
"What an incredible journey filled with remarkable people. I love you Barack. -mo."
How lovely is that?!
Tell us, will you miss the Obamas?