Michelle Obama makes stunning final appearance on Vogue cover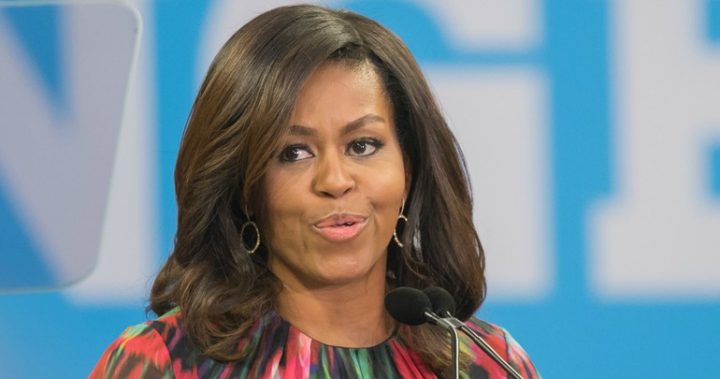 Michelle Obama has graced the cover of Vogue magazine for the third and final time as First Lady.
While he magazine is expected to fly off the shelves, with Michelle looking gorgeous and relaxed in a white dress for the December issue, it's her revealing interview, conducted before Donald Trump's shock election win, that has really made people sit up and pay attention.
Speaking about her time in the White House, Michelle some pointed observations that Trump and the new First Lady Melania might want to listen to.
"I think our democracy has it exactly right: two terms, eight years. It's enough," she said.
"Because it's important to have one foot in reality when you have access to this kind of power.
Ad. Article continues below.
"The nature of living in the White House is isolating."
Her comment about keeping "one foot in reality" is something many will no doubt be hoping Trump will do while he his president.
Trump made a number of wild calls during his election campaign that many say are completely out of touch with reality.
His promise to ban all muslim immigration has already been reneged, with the policy being removed from his website the day after the election.
Ad. Article continues below.
Michelle has been one of the most popular First Ladies in history, with many people still unsure about what Melania will do with her time in the role.
"When you're not engaged in the day-to-day struggles that everybody feels, you slowly start losing touch," she said.
"And I think it's important for the people in the White House to have a finger on the pulse.
"I've always felt very alive using my gifts and talents to help other people. I sleep better at night. I'm happier.
Ad. Article continues below.
"So we'll look at the issues that I've been working on. The question is: How do I engage in those issues from a new platform?"
Her husband Barack was also interviewed for the story and couldn't stop singing his wife's praises.
"Michelle never asked to be First Lady," he said.
"Like a lot of political spouses, the role was thrust upon her. But I always knew she'd be incredible at it, and put her own unique stamp on he job.
Ad. Article continues below.
"That's because who you see is who she is — the brilliant, funny, generous woman who, for whatever reason, agreed to marry me.
"I think people gravitate to her because they see themselves in her— a dedicated mom, a good friend, and someone who's not afraid to poke a little fun at herself from time to time."
The couple will leave the White House for the final time in January next year when Trump is sworn into office.
How do you think Donald Trump and Melania will be in the White House? Will you miss the Obamas?