Michelle Obama has a message for Melania Trump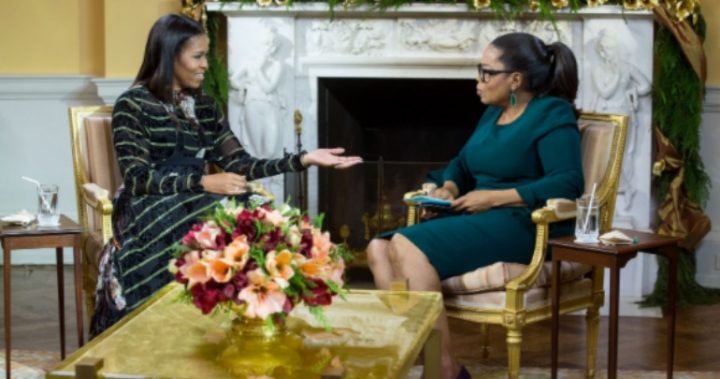 Michelle Obama has called the White House 'home' for the last eight years, but now her time is coming to an end. She recently sat down with talk show queen Oprah Winfrey to candidly discuss the Obama legacy in the wake of Donald Trump's election win.
Despite admitting to Winfrey that the presidential election campaign was "challenging" to witness, in a show of outreach, Michelle Obama has told First Lady Melania Trump that the "door is open" for her to ask any questions she might have about the role.
Obama says it was the same courtesy afforded to her by Laura Bush when she and Barack took office.
"My offer to Melania was you really don't know what you don't know until you're here, so the door is open as I've told her," Obama tells Winfrey.
The same outreach has been extended to president-elect Donald Trump, with Michelle Obama saying she and Barack feel it is important "for the health of the nation" to support him, highlighting the effect not having some political leaders' support had on her husband.
Ad. Article continues below.
"We'll do whatever we have to do to make sure that he is successful, because if he succeeds, we all succeed," Obama says.
Obama was also quick to put to bed the rumours that she intended to run for president herself in the future.
"Sixteen years, I wouldn't do that to my kids because what people don't understand is that you run, their lives stop, at any age," she says.
Obama seemed relaxed throughout the interview with Winfrey, who first sat down with the First Lady in 2005 when Barack Obama was elected to the United States Senate, and again in 2009 when the Obamas moved to Washington.
Has there been an occasion where you have said the door is open to someone? Tell us about it. What do you think of Michelle Obama's words on 'hope'?