Michelle Obama thinks Americans have no "hope"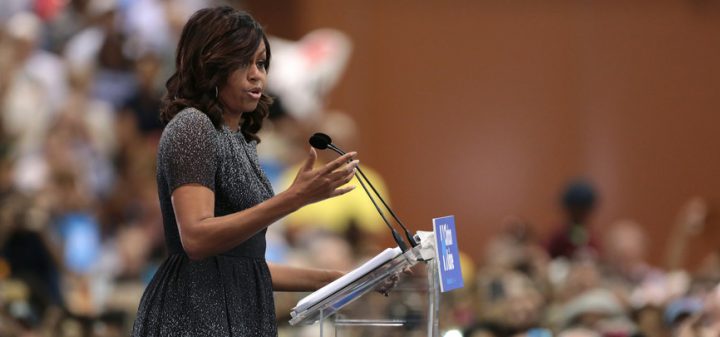 US First Lady Michelle Obama didn't mince words in her final interview as First Lady with Oprah Winfrey.
The battle of words has already sparked as the transition to a Trump Presidency starts, but Michelle may have silenced it with what she said to Oprah. "Now we're feeling what not having hope feels like. Hope is necessary" Michele said.
When the discussion changed to the role of the President has over the country, Michelle stated, "Our children respond to crisis the way they see us respond. You know, it's like the toddler bumps his head on the table and they look up at you to figure out whether it hurts and if you're like (gasp) "oh my god" they're crying but if you're like 'you know what, babe it's OK'.
"And I feel that way about the nation, I feel that Barack has been that for the nation in ways that people will come to appreciate.
"Having a grown up in the White House who can say to you in times of crisis and turmoil: 'hey, it's gonna be ok, let's remember the good things that we have, let's look to the future, let's look at what we're building'. All of this is important for our kids to stay focused and to feel like their work isn't in vain and their lives aren't in vain."
Ad. Article continues below.
It has been part of the public discussion on how President-elect Trump will handle the tough situations as Trump tends to lash out on social media when he has a problem with something. This could hurt public relations and even political talks if officials think Trump is going to take to social media to vent about it.
What do you think about what Michelle said? Is she correct in her thoughts on being President?