Michael Parkinson finally speaks about his infamous Helen Mirren interview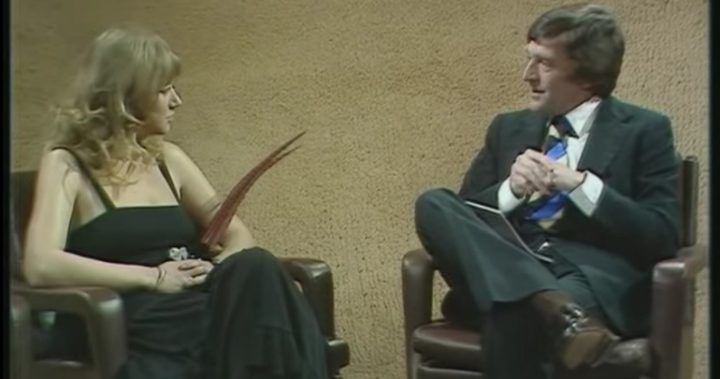 It was the interview that was almost too cringeworthy to watch and now, after years of silence, Michael Parkinson has finally addressed the subject.
Helen Mirren has said she was left outraged after appearing on Michael's show early in her career after he made a number of comments about her figure and suggested she wouldn't be taken seriously as an actress because she had "big bosoms".
The pair have never made up and while Helen has spoken a little about the encounter, Michael has stayed quiet until now.
Speaking to Event magazine, Michael he has no intention of apologising and doesn't think he has anything to be ashamed of.
After introducing her to the audience has a "sex queen" he commented that she was good at "sluttish eroticism" and asked if her "equipment" hindered her ability to be a serious actress.
Ad. Article continues below.
"Serious actresses can't have big bosoms, is that what you mean?" Helen fired back at him, in the 1975 interview.
This week, Michael said he may have come on a bit strong, but suggested she brought it upon herself.
"OK, maybe I was a bit over-reactive to Ms Mirren," he said.
"On the other hand, she presented a provocative figure as she walked down the stairs carrying a feather boa, half dressed as I recall, with love and hate tattooed on to her knuckles. I mean, we didn't like each other."
He said he has no intention of making up with her.
Ad. Article continues below.
"I don't want to. Nor does she. I don't regard what happened as being anything other than good television.
"There is no need to apologise, not at all. I've not done anything that I'm ashamed of.' And he adds: 'Am I a sexist? No, I'm Yorkshire."
Do you think he should apologise? Or was it all okay in the name of good TV?
Was Michael out of line? Or did Helen overreact?