Michael J Fox opens about how he deals with Parkinson's Disease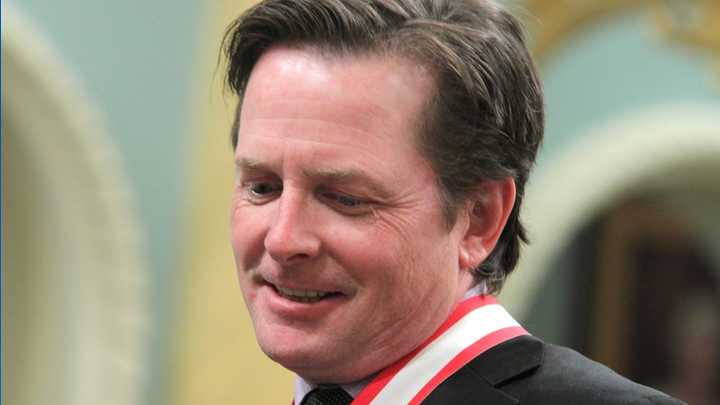 No doubt you've heard or read over the years about actor Michael J Fox's battle with Parkinson's Disease.
The Back to the Future star has opened up about his 25 year battle with Parkinson's in an interview with Haute Living.
He revealed how he kept the diagnosis hidden for seven years and admitted he was in denial.
In fact, a doctor told him he would have just '10 years of work left'.
"I realized it was a real awakening to me because I had been kind of keeping this secret," he said.
Ad. Article continues below.
"I was supposed to be pretty much disabled by now. I'm far from it."
Fox described Parkinson's as "the gift that keeps on taking", although his tremors aren't as bad anymore.
"The biggest problem I have now is balance," he said.
"That's kind of tricky because you fall down a couple of times at 55 and you realize that you're not 25.
"The diagnosis is not the experience. It's partly about Parkinson's or all about Parkinson's or Parkinson's three days a week, and then you find a place to be by yourself and things to do with your family or something. It's not a concrete sentence."
Ad. Article continues below.
Read more: Michael J Fox shows a shocked crowd that Parkinson's will never stop him
You might be wondering how he manages the constant tremors that come with Parkinson's Disease?
Well, apparently it all comes down to meditation.
"The only way I don't move, in even the subtlest ways, is when I'm sleeping," Fox revealed.
"I'm the same way when I do meditation. If I do it sincerely, then my brain slows down enough that my body gets still."
Ad. Article continues below.
The actor has been a passionate advocate for Parkinson's Disease, using his experience to help others.
In 2000 he set up the Michael J Fox Foundation, which has donated more than $650 million towards Parkinson's research.
Do you admire Michael J Fox's advocacy for fighting Parkinson's Disease?