Michael Bublé's son is headed home following treatment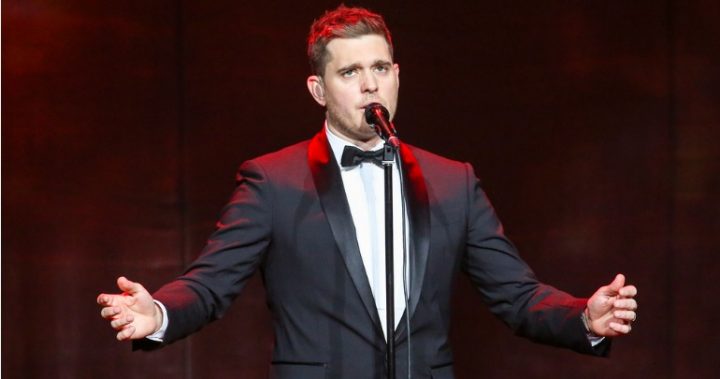 All he wants for Christmas is to have his family together, and that is exactly what Canadian crooner Michael Bublé is getting with reports his son Noah has been discharged from hospital for the holiday.
Three-year-old Noah Bublé has been receiving treatment for liver cancer since he was diagnosed with the disease in November.
He has just completed his first round of chemotherapy, and it is also reported that he will undergo surgery in December.
Ad. Article continues below.
While the family usually spends Christmas in Michael's hometown of Vancouver, this year they will be at home in Los Angeles. They will be joined by Michael's wife's family from Argentina.
For the last few years Christmas has been a pretty busy time for Michael Bublé. His voice, like that of Dean Martin and Frank Sinatra, is well-known for singing smooth Christmas carols. He also released a new album in October, yet understandably all of his musical commitments are on hold while he focuses his attention on the health and wellbeing of his son.
While liver cancer in one as young as Noah is unusual, doctors say he has a 90 per cent chance of beating the disease and getting back to life as a happy little boy.
Ad. Article continues below.
When news of little Noah's condition was revealed, Michael and Luisana issued a statement saying: "We are devastated about the recent cancer diagnosis of our oldest son Noah who is currently undergoing treatment in the United States… At this difficult time we as only for your prayers and respect for our privacy."
Do you have any Christmas cheer to send Michael Bublé and his family? What is your Christmas wish?