Michael Bublé opens up about his 'crazy' Christmas plans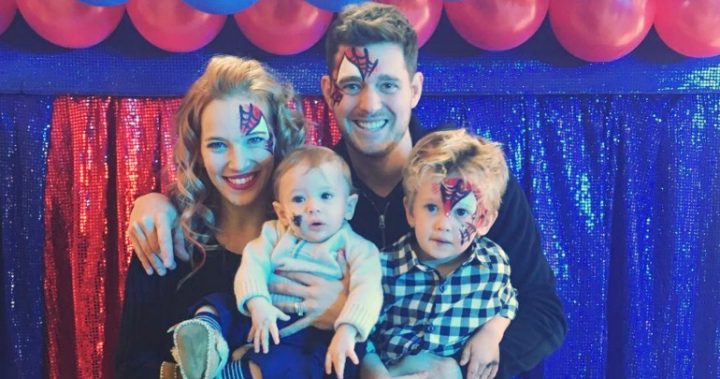 It's been a difficult end to the year for crooner Michael Bublé and his young family after his son Noah was diagnosed with liver cancer only months ago.
With the news that young Noah will be allowed to go home Christmas though, Michael says he and his wife Luisana will be making this one extra special.
"This is a really special time of year and traditions are really important," he said on a US talk show overnight.
Clearly excited about the prospect of being home with the ones he loves most he said "people come from all over" for their holiday celebrations every year and this year was going to be the best yet.
Ad. Article continues below.
People travel "from South Africa, people come from London, Maine, Los Angeles," he said.
"And they come to my house and I have a massive get-together with all of these people that have spent years with me. My best friends. And they come with my whole family from Argentina, my wife's parents — it's crazy. It's like 30 people."
"Everybody has tambourines. And all the kids have little musical instruments. And then the one Jewish guy in the party — Dionne is his name, from South Africa — the one Jewish man at the party knows every Christmas song ever.
"You know what he always says to me?" he added. "He always says to me, 'You know what Michael, if it weren't for us Jews you wouldn't have any Christmas music because we wrote them all.'"
Ad. Article continues below.
The family are spending Christmas in Los Angeles this year, which is where Noah is undergoing treatment.
When Michael and Luisana made the shock announcement about Noah's illness, they said they were putting their careers on hold to focus on their "little warrior".
Christmas is such a special time of the year, especially for our children and grandchild, so many people have been sending their love and best wishes to the family as they deal with this difficult road ahead the best way they know how – with love, light and compassion.
Do you feel for the Bublé family? Are you a fan of Michael's music?