Michael Bublé gives first performance since vocal cord surgery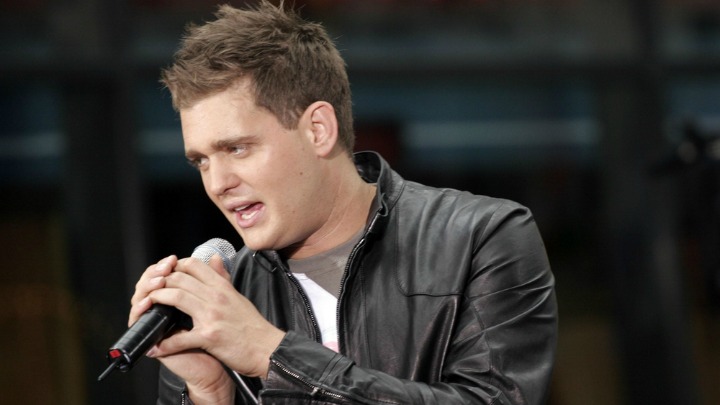 Feel like it's been a while since you've heard any music from Michael Bublé?
You're not wrong!
The singer's been quiet for three years since his last album was released.
But after a vocal cord surgery in May he's back, and he's releasing more than just new music.
In October Bublé's new album will hit the shelves, and so will his debut fragrance for women – By Invitation.
Ad. Article continues below.
The singer took the stage at the launch of the fragrance in New York on Wednesday and blew his fans away.
It was the first time he's performed since his surgery.
As well as some new songs, he also sung one of your favourites – Home, and had everyone singing along with him.
Bublé told the room full of swooning women that he was a "hopeless romantic".
Ad. Article continues below.
"It's no secret that I'm a hopeless romantic," he said.
"It's in every note I sing and every song I write."
He also revealed some of the inspiration behind By Invitation, describing it as "a beautiful scent that represents my personal taste and imagination".
"The idea was to create a special 'invitation' to fans into my new world of fragrance," he said.
"By Invitation is what I'd call 'love in a bottle'.
Ad. Article continues below.
Looking forward to the release of the album and the fragrance?
Well, the album – titled Nobody But Me,  will be available from October 21.
As for the fragrance, it'll be in Chemist Warehouse, My Chemist and My Beauty Spot stores at around the same time.
What do you think? Are you pleased to see that Michael Bublé's back?