Meryl Streep given some exciting news ahead of awards season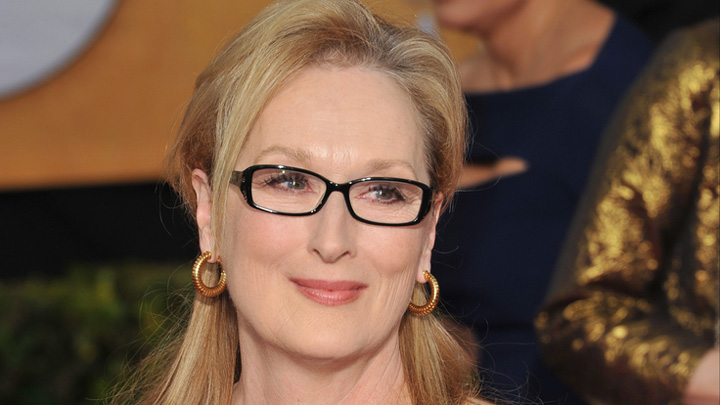 Meryl Streep is no stranger to winning awards for her acting.
Did you know she has a record 19 Oscar nominations and 28 Golden Globe nominations?
Well, now she's about to add another award to her collection and it's one of Hollywood's highest honours.
If you're a fan, you'll be pleased to hear that Streep will be presented with the Golden Globes lifetime achievement award at the awards show in January.
The 67-year-old will join George Clooney, Woody Allen and Jodie Foster as recipients of the Cecil De Mille award.
Ad. Article continues below.
During her 40 year career she's already won eight Golden Globes, but this one is sure to carry even more meaning.
Read more: Meryl Streep was rejected for being "too ugly"
President of the Hollywood Foreign Press Association Lorenzo Sofia has commended Streep on her record-breaking career.
"She has always taken roles with strong female leads, creating art by showing vulnerability and portraying truth on the big screen," he said in a statement.
"Simply put, she is a trailblazer, having paved the way for women in television, film and stage.
Ad. Article continues below.
"For shattering gender and age barriers, all with finesse and grace, the HFPA is humbled to bestow this honor upon her."
Read more: Meryl Streep reveals surprising inspiration for famous role
You might remember some of Streep's award winning performances in movies such as The Iron Lady, Sophie's Choice and Kramer vs. Kramer.
Her last Golden Globes nomination was in 2015 for the movie Into The Woods.
Read more: Meryl Streep shows what style in your 60s really looks like
Ad. Article continues below.
The Golden Globes are held in Hollywood on January 8, and given Streep's previous red carpet fashions, you can be sure she'll look every bit the winner.
Are you a fan of Meryl Streep? What is your favourite Meryl Streep movie?