Melbourne Lord Mayor steps down amid sexual harassment allegations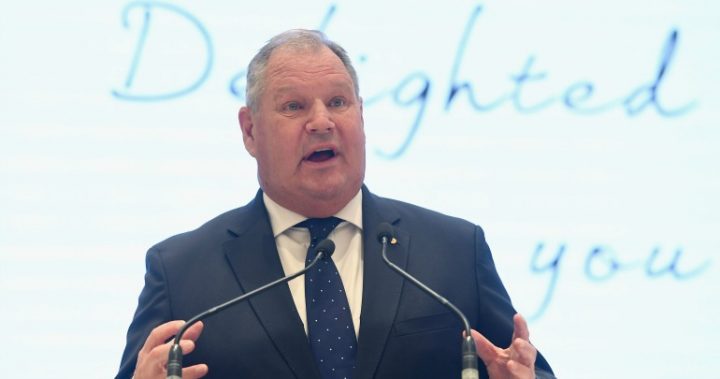 Melbourne's Lord Mayor Robert Doyle has stepped down for a month while allegations of sexual harassment and indecent assault made against him are investigated.
The City of Melbourne council has confirmed there will be an independent investigation into the claims, led by Queen's Counsel Ian Freckleton.
Doyle has vowed to clear his name and branded the allegations "thoroughly abhorrent".
"On Friday evening I was made aware of serious allegations – including sexual harassment, indecent assault and misconduct — against the Lord Mayor, Robert Doyle AC," council chief executive Ben Rimmer said in a statement, according to news.com.au.
"I have today informed the Lord Mayor that these allegations have been made."
Ad. Article continues below.
Doyle expressed his shock at the allegations in a statement today, as well as anger that he hadn't been informed of them sooner.
"(I) find the allegations detailed to me by media outlets thoroughly abhorrent, not only as Lord Mayor but as a father of young women, a husband, a brother and as the head of an office made up entirely of women," he said.
Official statement from the Lord Mayor Robert Doyle pic.twitter.com/W5CWPmHtNg

— Robert Doyle (@LordMayorMelb) December 17, 2017
"This is an incredibly distressing time for me and my family.
Ad. Article continues below.
"I have decided to take leave for one month, while the investigation takes place and am being legally represented in this matter.
"My decision to take leave must not be interrupted as any concession or admission."
He said he was unaware of the specifics of the allegations, but added: "I welcome the investigation and will co-operate fully to clear my name."
Are you familiar with Robert Doyle's work as Lord Mayor?