Melanie Griffith celebrates her legendary mother Tippi Hedren's 87th birthday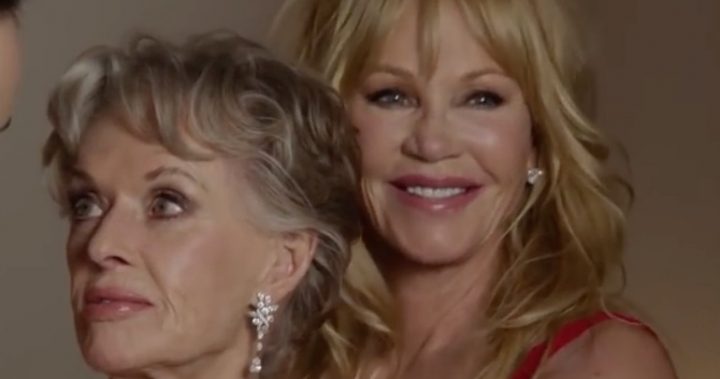 Remember Tippi Hedren from the movie The Birds?
How about her role in the movie Marnie?
Well, the legendary actress has celebrated her 87th birthday – and she looks absolutely fantastic!
Aside from her long career as an actress, model and animal rights activist, Tippi is also the matriarch of a prominent Hollywood family – which includes her daughter Melanie Griffith and granddaughter Dakota Johnson – the star of 50 Shades of Grey.
Tippi celebrated her birthday with her family, and Griffith decided to share the special moment by posting a gorgeous photo on social media.
Ad. Article continues below.
The photo shows Tippi blowing out her birthday candles, looking as glamorous as ever!
"My beautiful mother Tippi at 87," Griffith wrote.
"Dinner with her grandchildren."
Ad. Article continues below.
How great does she look?!
Married three times, Tippi quickly shot to fame after starring in Hitchcock's The Birds in 1963.
She appeared in several of his films and worked closely with him.
Aside from her acting work, she also has a passion for animals – setting up The Roar Foundation after appearing in the 1981 film Roar.
Tippi lives at the Shambala Preserve, a refuge for big cats and other animals used in Hollywood Films, which is supported by the Roar Foundation.
What a fantastic woman!
Are you a fan of Tippi Hedren?