Melania Trump breaks silence on her husband's comments about women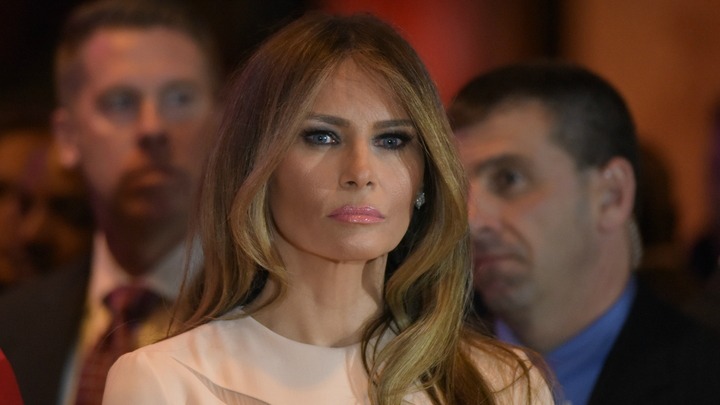 You might remembering reading or hearing yesterday about the tape in which Donald Trump boasted about being able to grope and kiss women because of his celebrity status?
What about his comment about grabbing women "by the p***y"?
Read more: Trump's derogatory rant on women caught on tape
Well, his wife Melania has broken her silence on his comments – and she's not happy about it.
Mrs Trump has released an official statement lashing her husband for what he said.
Ad. Article continues below.
"The words my husband used are unacceptable and offensive to me," she wrote.
But that's not all she said.
Mrs Trump went on to defend her husband, stating "this does not represent the man that I know."
"He has the heart and mind of a leader," she wrote.
"I hope people will accept his apology, as I have, and focus on the important issues facing our nation and the world."
Ad. Article continues below.
So, what makes Mrs Trump's comments so newsworthy?
Well, she's been keeping out of the spotlight since her speech at Republican National Convention in July when she was accused of  plagiarising Michelle Obama's 2008 speech.
Read more: Is this proof Melania Trump stole Michelle Obama's 2008 speech?
Her comments about Trump comes as he dismisses calls from Republicans for him to stand aside for vice-presidential candidate Mike Pence.
Trump himself has even apologised for the comments, something has has reportedly refused to do for any of his other controversies.
Ad. Article continues below.
Read more: WikiLeaks exposes Hillary Clinton as Donald Trump tries to fix damage
What do you think? Are you surprised by Melania Trump's response to her husband's comments?