Melania forced to rubbish claims she 'cried' when Trump won election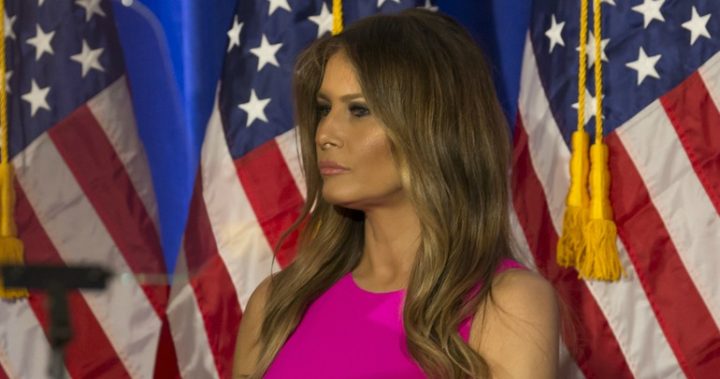 Melania Trump has been forced to deny claims in an explosive new book that she 'cried' when her husband won the Presidency.
And it's not the only sensational claim in author Michael Wolff's new book Fire and Fury: Inside the Trump White House, as he also alleges Donald Trump himself  "did not enjoy his own inauguration", and found the White House "scary". It even goes on to claim his daughter Ivanka has an agreement with her husband Jared Kushner that she herself will run for President, should the opportunity present itself. 
According to an excerpt of the book, published by New York magazine, Wolff wrote that "Melania was in tears – and not of joy," when her husband was told the news he had beaten Hillary Clinton. It claims they had hoped he would lose, and become a hero, while his family would become 'celebrities' in their own right. In fact, the author alleged Trump looked "like he'd seen a ghost".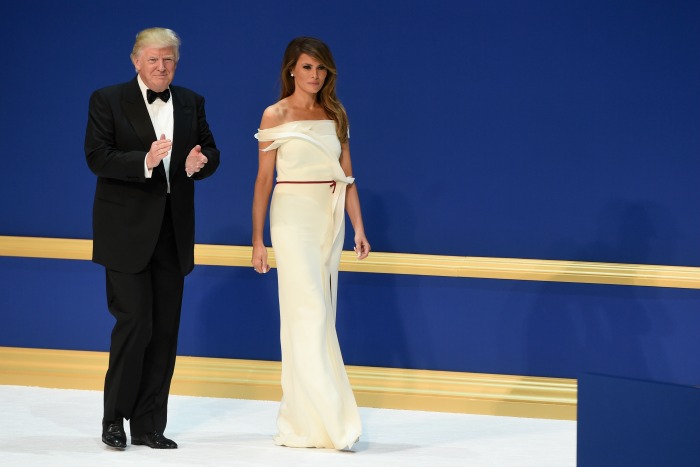 Read more: 'The White House is a dump': Donald Trump
Ad. Article continues below.
Now, the White House has hit back, insisting it's not true. "The book is clearly going to be sold in the bargain fiction section," the first lady's Communications Director Stephanie Grisham told the Mail Online. "Mrs. Trump supported her husband's decision to run for president and in fact, encouraged him to do so." She added: "She was confident he would win and was very happy when he did."
Melania is regularly seen at public events and alongside her husband on official outings, giving no sign she's unhappy to be there. She was filmed smiling alongside Trump at the inauguration too.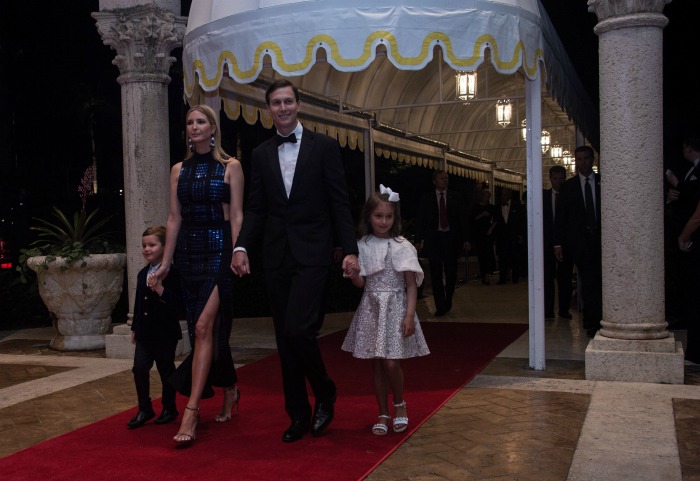 According to New York magazine, the book also made surprising claims that Trump's daughter Ivanka had a pact with her husband that she would run for President, should the opportunity arise. One of the sources for the book was reportedly former White House Chief Strategist Steve Bannon.
Ad. Article continues below.
Read more: Barack Obama's Inauguration Day letter to Donald Trump leaked
"Balancing risk against reward, both Jared and Ivanka decided to accept roles in the West Wing over the advice of almost everyone they knew," it reads.
Apparently based on several interviews, the book goes on to claim that the President and First Lady don't share a bed, instead choosing to keep separate bedrooms, and alleges that Trump has always had a high regard for Rupert Murdoch – while the media mogul called him an "idiot".
White House Press Secretary Sarah Huckabee Sanders insisted to the site that the book was "filled with false and misleading accounts from individuals who have no access or influence with the White House." She added: "Participating in a book that can only be described as trashy tabloid fiction exposes their sad desperate attempts at relevancy."
Trump's lawyers have since sent a cease and desist letter to Bannon, demanding he no longer speaks publicly about the President and his family.
According to news.com.au, Trump lawyer Charles Harder said in a statement: "On behalf of our clients, legal notice was issued today to Stephen K. Bannon, that his actions of communicating with author Michael Wolff regarding an upcoming book give rise to numerous legal claims including defamation by libel and slander, and breach of his written confidentiality and non-disparagement agreement with our clients. Legal action is imminent."
What do you think to the new claims about the Trumps?