Melania doesn't see funny side of this immigration joke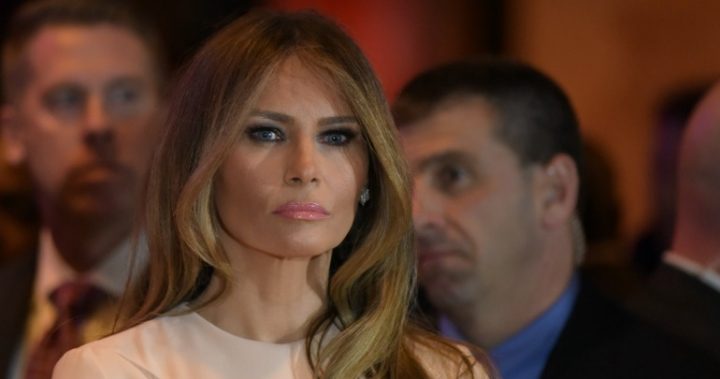 Just imagine how far you can go with a little big of English.
True words, for sure, but imagine that on a billboard accompanied by a picture of Melania Trump, and you can see why the first lady didn't see the funny side.
In fact, according to New York Post, she's even threatened to sue those responsible.
This is a Croatian billboard.

Melania Trump represents the American dream more than any other First Lady has. pic.twitter.com/urFoVoVQAM

— The Trump Train (@The_Trump_Train) September 16, 2017
Ad. Article continues below.
The billboards were part of a private English language school's marketing campaign in Zagreb, Croatia. Melania was born in neighbouring Slovenia, and left in her 20's to follow a modelling career. It was while she was at a Fashion Week party in New York back in 1998 that she met Donald Trump.
The billboards have since been taken down and the school has issued an apology.
"We are very sorry that the billboards were misunderstood as something intended to mock the U.S. first lady," Ivis Buric, a spokeswoman for the school, American Institute, said. "It was meant to be something positive, to show her as a role model."
It's not the first time her image has been used for promotional purposes. Her face has used to promote tourism for Slovenia and even underwear. 
What do you think of the marketing campaign. Clever or just plain inappropriate?