Meet your new Australian of the Year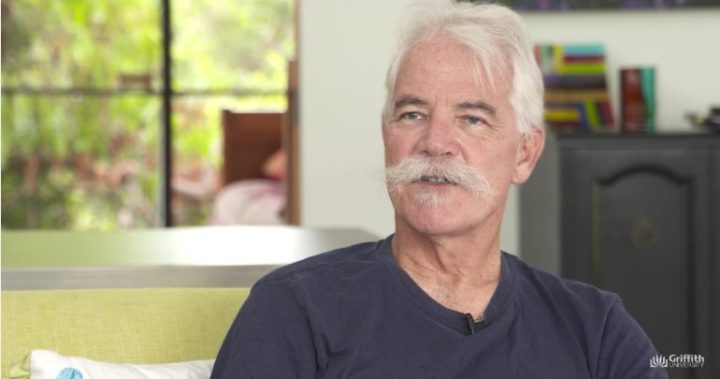 The country has a new Australian of the Year and this time there's no doubt he will be beloved by all.
Professor Alan Mackay-Sim was named as this year's honouree at the annual ceremony last night for his amazing work on stem cell research, which saw him help a paraplegic man gain mobility again.
His breakthrough work has been hailed as the scientific equivalent to the moon landing, putting Australia at the forefront of this important research.
Professor Mackay-Sim said he was nearly in disbelief he was being honoured in such a way and, ever humble, used his acceptance speech to talk about how important Australia was in his field of work.
"Wouldn't it be great if we could treat spinal cord injury and reduce the cost and reduce the suffering and increase the productivity of all of those people with spinal cord injuries?" he said.
Ad. Article continues below.
"Sixty years ago, Australia was one of the first countries to move away from the idea that spinal cord injuries could not be treated.
"Intense research in the last 20 years gives hope that future spinal cord injuries will be treated early and the effects minimised."
He also recognised his fellow honourees, saying he had found "seven new best friends", before poking fun at his now-famous moustache.
"I'm sure the only difference between us is my moustache," he said with a smile.
Ad. Article continues below.
Meanwhile, who could forget this year's Senior of the Year!
The wonderful award has gone to Sister Anne Gardiner AM for her lifetime of work with Indigenous people – particularly the Tiwi people of Bathurst Island.
Since she was 22 years old, Sister Anne has dedicated her life to helping preserve their culture and enrich the lives of local communities.
She is the principal of the local primary school and has established community clubs like Little Athletics and mother's groups on Bathurst Island.
Ad. Article continues below.
She also runs prayer meetings, founded an op shop and established a cafe.
What an achievement!
This year's nominees are likely to drum up much less controversy than last year's recipient David Morrison, who was accused by many of being a PC choice.
What do you think of this year's winners? Are you happy with the decision?