Masters fire sale only sparks outrage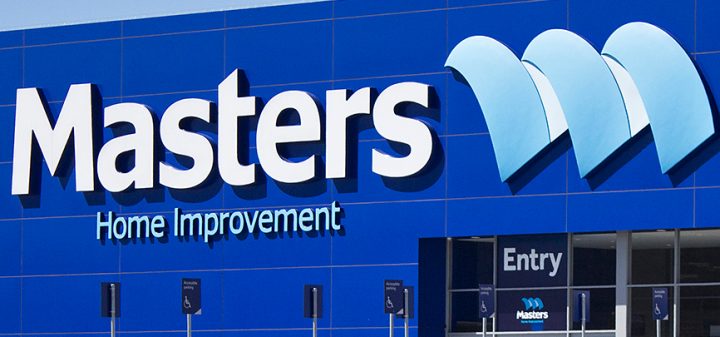 Masters needs to shut its doors for the last time on the 11th of December, until then what was supposed to be a fire sale that was supposed to bring customers hundreds in savings.
This doesn't seem to be the case.
While the aim to clear of $970 million in stock by the final day, the promise to the customers was up to 50-percent off products with a sale price minimum of 20-percent. However, many have taken to social media to show that while the savings are not what they are cracked up to be but in some cases, the prices have been hiked up by 40-percent.
One image showed a sale price of $149 over a regular price of $79. The user posted to Facebook "This is how Masters are conducting their sale. Hiking up the price and then taking 40% off. $149 price at the front and $79 price at the back. Despite their sale tickets saying 40% off lowest ticketed price, they refused service. They're still ripping people off. I wonder how Consumer Affairs Victoria and ACCC Consumer Rights would feel about this".
Masters has apologised to the user online, and the liquidation company said that if there was a mistake that it was a human error only. With one a spokesperson coming to the defence of the liquidator GA Australia saying ""GA has been doing this for a long time, it is a huge established company, they don't play games, we are here to do the right thing by Woolworths and the customer."
Ad. Article continues below.
Another buyer doesn't feel that this is the case as he went to Masters' Facebook page claiming that he purchased two shelving units $35 each only two weeks ago. He entered the store during the fire sale to find they were now $67 each. He wrote on their Facebook "It is totally unethical that during a closing down sale Masters would increase prices". Once again Masters promised to investigate and apologised to the buyer.
In another interesting turn, Masters has taken all pricing information from its websites and cut phone lines to stores so that all transitions and queries must be taken up with the individual stores.
Have you seen any evidence of price hikes? Have you gotten a great deal during these sales?